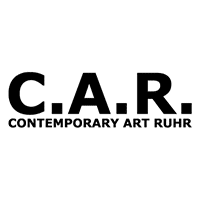 C.A.R. – Contemporary Art Ruhr
Contemporary Art Ruhr holds two different fairs: the PHOTO / MEDIA ART FAIR in Spring time and the INNOVATIVE ART FAIR in autumn. Both take place in the iconic Zollverein Unesco World Heritage Site, in Essen. The good-natured atmosphere is a gathering event for all new collectors and art-lovers that want to discover fresh affordable artwork.
Practical info C.A.R. – Contemporary Art Ruhr 2020
Location
World Cultural Heritage Site Zollverein XII, Areal A
Gelsenkirchener Strasse 209
45309 Essen
Germany.
Mediums
Painting
Sculpture
Photography

© C.A.R. – Contemporary Art Ruhr