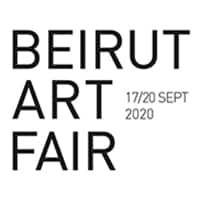 Since its creation in 2010, Beirut Art Fair has been a fantastic international showcase of modern and contemporary art. With its central location that gives the fair a mix of cultures, its diversity and its quality, Beirut Art Fair has become an international artistic event that attracts an ever-greater number of visitors to Lebanon. While Beirut aims to come to terms with the past, dynamic locals have their eyes set on future projects, and despite uncertainty in the surrounding region, the Lebanese capital abounds with energy and enthusiasm.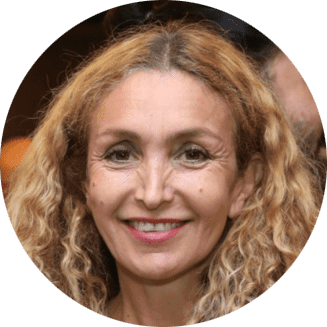 Joanna Chevalier shares her views!
Artistic Director of BEIRUT ART FAIR
Location
"Seaside Arena" HALL 3
Beirut New Waterfront
Downtown, Beirut
Lebanon
Opening hours
16 September: 4pm – 6pm
(by invitation)
17-18 September: 3pm – 8pm
19-20 September: 12pm – 8pm
(Hours TBC)
Mediums
Painting
Sculpture
Photography
Performance

BEIRUT ART FAIR 2019 © Gregory Demarque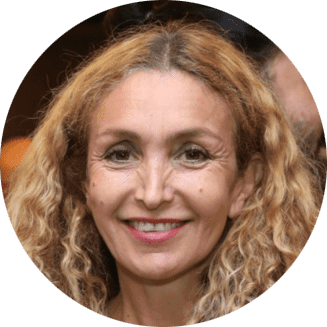 Joanna Chevalier
Artistic Director of BEIRUT ART FAIR
What is BEIRUT ART FAIR DNA?
The specificity of BEIRUT ART FAIR is that it's a prospective fair. We promote modern and contemporary artists, especially from the Middle East and Africa, who are appreciated by local collectors but not yet known abroad. As BEIRUT ART FAIR is a regional fair, it plays the part of a cultural activator for the city. Even though Beirut houses art events throughout the year in its museums, art centers and residences, this fair creates an artistic emulation for five days. We collaborate with these institutions that present specific things for the foreign visitors and the locals as well, who enjoy the art life of the city. In 2018 for instance, there has been this amazing dialogue between Mexican and Lebanese artists in a beautiful space built by Oscar Meyer.
What type of galleries are chosen to exhibit, and why?
Most of the galleries we have in BEIRUT ART FAIR are galleries from the Middle East region that exhibit and promote talented artists, either renowned in the area or from the emergent scene. Many of these high-quality galleries are Lebanese because the fair is a true opportunity for them to show their pieces to an international public and to be discovered abroad.
We also have very good international galleries, coming from about twenty countries, especially from France, England, Switzerland and Belgium. These galleries present very good local and international artists, many of whom are shown in biennale documenta or museums but not necessarily on a speculative scene as the one of auctions. This fair is an opportunity for international collectors to discover something different, something fresh. In regional fairs, like BEIRUT ART FAIR, there are some artists known and sold internationally but we want to focus on promoting the ones that have not yet reached that stage even if they are locally well-known. In India or in China for example, there are some very important artists, whose rating is very high, that European or American collectors don't know anything about. A good artist is just a good artist, no matter where he is exposed.
What is the price range? Who buy?
The price scale goes from 1.000$ to 80.000$. The average expenditure for a buyer is between 10.000$ and 50.000$.
There are many collectors and buyers in Lebanon because, even during the war, the country has always been a cultural spot with many museums and exhibitions.
The challenge for a fair like BEIRUT ART FAIR is to expand the collectors' horizons. When they come, they have preconceived ideas about the background, the artists, the pieces. If they don't know the artists exhibited, it's difficult for them to focus; it's too much information. They can pass in front of a very good piece and completely miss it, that is why we have special advisors who provide tours to highlight some talented artists and emerging galleries. Collectors can discover artists they wouldn't have noticed without these intermediates. I made a tour with a group of collectors who had first visited the fair on their own and it has been a whole different story.
"This fair is an opportunity for international collectors to discover something different, something fresh."
BEIRUT ART FAIR 2019 © Gregory Demarque
Is there a typical BEIRUT ART FAIR visitor?
In five days, 32 000 people are coming to Lebanon, which is tremendous! Of course, it's not a majority of buyers. We are lucky to have very diverse visitors that come to the fair. There are collectors, but many students and artists as well. There are also people who are just curious. Even though they think they don't really understand what is going on, they are interested to come by and have a look.
Moreover, it's a free fair so we have families who come with children for a cultural outing who couldn't maybe afford it if the entrance ticket was charged. Most of them come during the week end, whereas buyers come on week days. To me, as a matter of fact, the worst day to come and discover is the opening day. Way too crowdy!
What is BEIRUT ART FAIR special appeal?
What is very nice for our visitors when they come to the fair is Beirut. Beirut is such an attractive city regarding art, design, archaeology, minerals, with the Meems museum of minerals, and so on. At the same time of Beirut Art Fair, you have Design Art Fair, a very nice fair about design which has a central place in Lebanon. The public goes from one fair to the other and it creates a really exciting emulation. There are as well a lot of artists workshops to visit because there is a very important creative life and many artists are living in the city. Moreover, many art performances are made during this week.
What we are focusing the most on at BEIRUT ART FAIR is going further and innovate. We want to give our collector the will to come back on the next editions to discover more.
What about the format of the fair in the digital age?
Nowadays, fairs have to work very actively with the digital tools, especially social media. During Beirut Art Fair, we regularly share pictures and videos of the galleries' booths, pieces, performances, talks, and so on. It's very well documented.
Social media are very useful, but collectors will always prefer to come and visit, especially to see artists from the emergent scene. To be honest, despite these technological progresses, it's not comparable to when you have the pieces in front of you. Digital tools only are a complement to a visit but they won't ever replace it.
What are two other art fairs you would suggest?
I highly recommend 1-54 London, the Contemporary African Art Fair, held in Somerset in October. I particularly love its quality and its display. It shows a real creativity and a fantastic energy.
I have also been seduced by Material Art Fair in Mexico. This fair shows an amazing display and a true variety of propositions. It made me discover galleries I didn't know about. Moreover, Mexico is such an exciting city for the art scene.