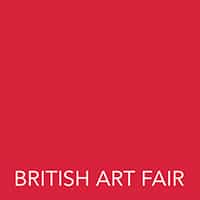 This bold and lively art fair is one of a kind. It is dedicated to modern British art and exhibits work that demonstrates the importance of the Young British Artists to the contemporary art scene. With 50 leading art dealers presenting drawings, paintings and sculptural pieces, the collectors and members of the public who attend British Art Fair are every bit as interesting as the work that's on display. Special exhibitions run alongside the fair with well-known artists represented from the 20th and 21st Century. The fair was first established in 1988, and since 2018, it takes place in October in the Saatchi Gallery, off the fashionable Kings Road in London.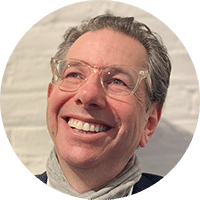 Robert Sandelson shares his views!
Fair Director
Practical info British Art Fair 2020
Location
Saatchi Gallery
King's Rd
London SW3 4RY
United Kingdom
Opening hours
24 September: 10am – 9pm
25-26 September: 11am – 9pm
27 September: 11am – 6pm
Entrance Fee
Premium: £20
(£15 in advance)
Concession: £7.50

British Art Fair © Piano Nobile
Insights British Art Fair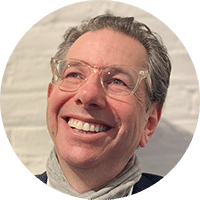 Robert Sandelson
Fair Director
What would you say is the DNA of British Art Fair?
British art produced in the 20th century, roughly from the birth of modernism to the coronation of the YBAs. Since 1988, this fair has been an annual festival celebrated by the dealers, collectors, writers and the general public who love this art.
What type of galleries are chosen to exhibit, and why?
Specialists in their field, dealers with deep knowledge.
What is the price range of pieces? Who is the average buyer?
£500 – +£1m. Buyers in the huge range of great moderm British art created in the last 100 years come from the UK & all over the world.
"This fair is an annual festival celebrated by the dealers, collectors, writers and the general public who love British art"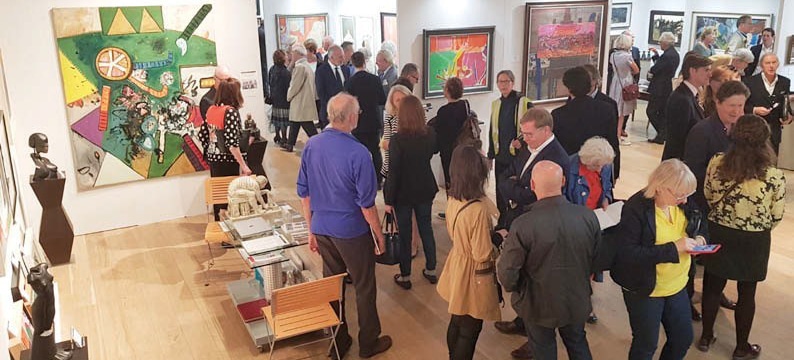 British Art Fair © The Antique Trade Gazette
Who is the typical attendee of British Art Fair?
Beautiful, stylish, eccentric, wistful and funny.
What makes British Art Fair so special?
Heritage, community , knowledge , discovery, consistency
What are two other art fairs you would suggest?