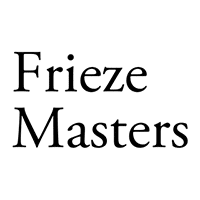 Frieze Masters is a unmissable annual show that presents museum-quality artworks from the ancient era right through to the end of the 20th century. This leading fair thus offers a unique look at the relationship between historical art and contemporary work. Some pieces are curated into special presentations and projects to showcase selected themes. Frieze Masters truly has an international influence. Indeed, more than 133 exhibitors from the UK and the rest of the world showcase a very wide range of works of art, paintings and sculptures. Approximatively 60,000 visitors attend the fair annually, including academics, scholars, collectors and the general public. Frieze Masters is part of the established Frieze Group which runs as well as Frieze London – taking place at the same time within walking distance – Frieze New York, Frieze Los Angeles and the recently launched Frieze Seoul.
Nathan Clements-Gillespie shares his views!
Artistic Director, Frieze Masters
Location
Gloucester Green
The Regent's Park
London NW1 4H4
United Kingdom
Entrance Fee
Frist Preview: £145
Wednesday Preview: £90
General Admission: £60
Combined Frieze London & Masters: £90
Mediums
Painting
Sculpture
Art Installation…
Art Periods
Antique
Modern
Contemporary

Nathan Clements-Gillespie
Artistic Director, Frieze Masters
What would you say is the DNA of Frieze Masters?
Showcasing museum-quality art from antiquity to the 20th Century, Frieze Masters has become known for offering a unique perspective on art from the past through the lens of the present. I am always grateful for the insights brought by the world-leading independent curators who advise on feature sections for 20th-century art and focussed presentations of historical art and objects. Last but by no means least, and a core part of our identity, is the acclaimed Frieze Masters Talks programme, which hosts conversations between internationally renowned artists, curators and thinkers – they attract such crowds at the fairs and this year we had fantastic participation online – it's a personal highlight.
What type of galleries are chosen to exhibit, and why?
Each year over 500 galleries apply for the fair, a selection committee composed of leading industry figures handpick leading dealers from across the globe, from prominent names through to specialist leaders in their fields.
What is the price range of pieces? Who is the average buyer?
The range of prices mirrors the breadth of artworks displayed, from affordable works through to museum worthy masterpieces priced in the millions.
"The range of prices mirrors the breadth of artworks displayed."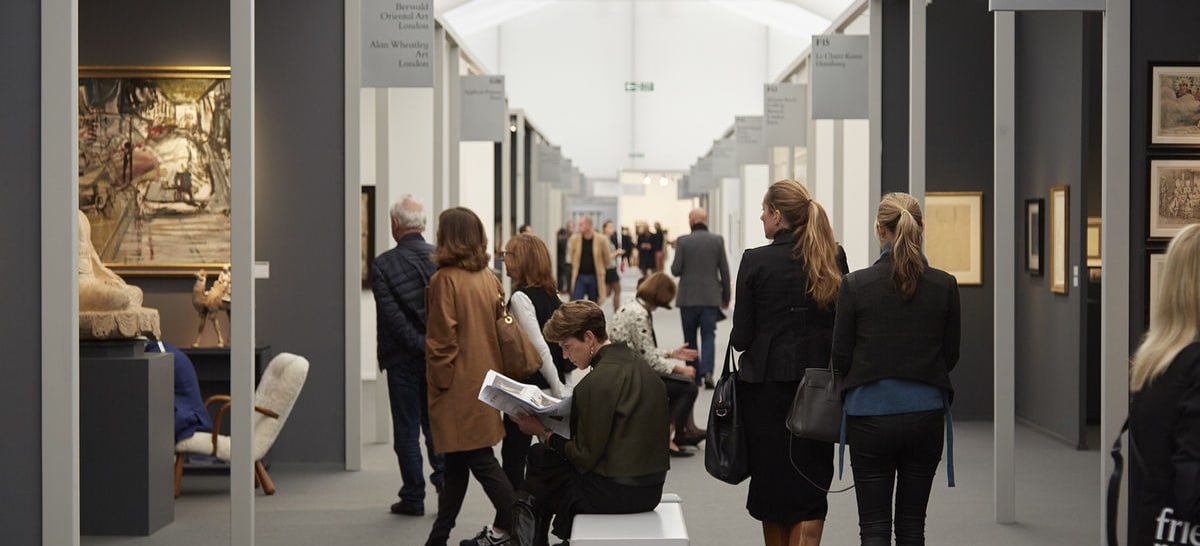 Who is the typical attendee of Frieze Masters?
There is no typical Frieze Masters attendee, we welcome curators, artists, collectors, gallerists and critics, as well as the general public. What's particularly great about Frieze Masters is the number of artists who visit the fair and really value the breadth of material that can be seen all under one roof. Some visitors are there as collectors of art whilst others view the fair more as an exhibition, enjoying the experience as a cultural day out.
What strategy – physical as digital – will you adopt in the short to medium term?
For the recent edition of Frieze Masters and Frieze London in October, we adopted a hybrid model of online and offline activity with our digital platform, Frieze Viewing Room, running alongside in-person programming such as Frieze Sculpture, the LIVE programme of performance-based art at 9 Cork Street and a host of Frieze Week exhibitions across the city.
As artistic director, what was your greatest achievement?
This year has been an achievement in itself – what we as a whole company have achieved in the midst of a global pandemic is a major source of pride for me.
What are two other art fairs you would suggest?
I suggest visiting the dealers in their galleries – or at their house!