Artistic Director of miart
The contemporary art scene in Milan
Pauline Loeb-Obrenan invites Nicola Ricciardi, the artistic director of miart art fair since 2020, to talk about the contemporary art scene in Milan wish is flourishing these past years, and the upcoming edition of miart.
Pauline Loeb
Hi everyone, I'm Pauline Loeb from artfairmag and today I've invited Nicola Ricciardi, the Artistic Director of Miart, to talk about the contemporary art market in Milan. So good morning, Nicola!
Nicola
Hello everyone. Hi.
Pauline Loeb
Thank you so much for joining me. So Nicola, of course, Italy has long been renowned for its antique art. But could you say a word about the contemporary art scene, young contemporary art scene that is really flourishing these years.
Nicola
Yeah, sure. I think it's a thriving moment for contemporary art in Italy and in Milan in particular. The reason is that, I mean, as you just said, Milan, it's all about history, right? But since I've been working as a curator over the past 15 years, I've been seeing the landscape of art really expanding and really growing, especially in Milan, because you have to consider that Milan was not 20 years ago associated with contemporary art at all. I think that the big change happened around 2015, to be honest, which to me is a sort of landmark in which both thanks of the resources coming from Expo, Expo Milan, the opening of new sites like Fondazione Prada, the fact that other institutions in the city like Angar Bicopica really start to shine internationally. I mean, all those things together was not, to be honest with you, the most challenging and spectacular fair of them all, changed dramatically overnight thanks to Vincenzo de Bellis, who ran the fair between 2014 and 2018 and really changed the landscape of the city by doing a few things. First and foremost, by convincing all the main Italian Milanese galleries and Italian galleries to join the fair something that was not taken for granted back in 2014. And he really managed to have a conversation with all of them and have them sit around the table and say, if we want to create like a hub for contemporary art in Milan, we have to start from the fair. We have to start from you guys that lives and work in the city. And the second things that Vincenzo did brilliantly was to connect the fair to the city, to the institution of the city.
So those were the days in which the first Milano art week was invented. And year after year, really, it really grew. And what we have today, is a brilliant week full of events, openings, talks, performances, it was originated again in 2000, around 2015 with this idea that Vincenzo had really transforming the fair from a small regional fair into a sort of hub of connection between galleries, collectors, curators, directors. And the landscape changed dramatically. And today, I think it's fair to say that Milan is the only city in Italy where contemporary really grow. And I say this also because I witnessed a number of international galleries that are opening spaces the last couple of years, Michel Raine, Ciaccialevi, Gregor Steiger, Peres Project, all these galleries open a space in Milan, despite the fact that we're not in the most brilliant economic scenario possible, right? So I think that it's a trajectory, it's an upward trajectory that was not stopped by COVID, or at least of course, it was stopped for two years. But I remember in 2021 when I joined the fair, everybody was asking, you know, what's going to happen with Milan because up until 2019, if you take a look at the list of the miarte of 2020, which never happened, it's incredible. All the main galleries, all the main international galleries were there. You know, the most interesting one and the blue chips. It was a great mix. Then COVID happened. Everything stopped for a year and a half. And everybody was looking at Milan say, will the city ever be back on its feet? But now in 2023, I can say that not only yes but it just started running again and it's really fast and it's thrilling and exciting because I've been witnessing this sort of new rise from the ground zero of 2020 to what I would say a very promising addition. Now I knock on wood because it didn't happen it's just 10 days away but the outlook is very very promising.
Pauline Loeb
And you took the lead of miart I think in 2020 right ?
Nicola
Late 2020, it was December 2020.
Pauline Loeb
Okay. And so what are your main projects to keep the fair reinventing itself year after year?
Nicola
Well, again, I joined in a very particular moment, I would say for all Art Fair, actually. I remember I joined in a moment in which there was no faith in Art Fair. Everybody was just saying, this is the end of Art Fair as we knew it. Everybody was looking at digital models and platform. What I saw and what we tried to do back in 2020 was really to rebuild the foundation that we had, you know, up until 2019. So my first edition was held in September 21. And the art is usually always in the spring, but of course the spring of 2021 was, you know, no time for fairs. But we did the first edition in September and we were among the very first fairs to reopen worldwide. It was a very peculiar moment in which we really needed to do like a sort of test. You know, it was a stress test us, for the galleries, for collectors. And it proved to be the right decision to do a fair despite many uncertainties, because even it was not, and I'll be very honest, not a great fair in terms of quality of works, in terms of attendance for obvious reason. It proved that the art fair of the past was a model that can be, you know, redone somehow a huge rush and do another fair in 2022, but in April. So in just six months, we did two fairs. And the edition of 2022, it was a very good fair in terms, again, of attendance, in terms of quality, in terms of international galleries participating. And the success of that fair allowed us to have like an even more successful 2023 edition, because we received for this year more than double the number of applications received. We increased by 40% the share of international galleries participating in the fair. We even more than doubled the prices, the awards and the acquisition funds present at the fair. So this is why we titled the edition Crescendo, because it was a tangible growth. So my first three editions was just that it was rebuilding on 24, 25, 26, we need to build the first floor, the second floor, and the third floor. There are a number of ideas that are circulating among us, among the team, but now we really want to concentrate on the basics, on again, this foundation, which were key because we were on the brink of not having a miyad at all in late 2020 because of a number of reasons generated by COVID. Not only the model is safe, but it's also again growing. And now we have to sort of find ways to make it even grow more and in more interesting ways in more interesting direction. But we'll decide what to do after 2023 is done. So in two weeks.
Pauline Loeb
So we have to stay tuned! And just to briefly conclude, Nicolas, as we were talking about the art market in Italy and especially in Milan, what type of collector are you expecting in Miat next week? Are they Italian collectors? Are they from abroad? Are they young? Are they seasoned?
Nicola
Well, eh. It's a good mix because we, of course, have all the main Italian collectors coming from all over Italy, from Rome, Naples, and all neighbors here. But what we saw, and again, it speaks of this crescendo that we're witnessing, is a huge return of international collectors. We booked a number of hotel rooms for collectors coming from the Middle East or Southeast Asia, South Africa, South America, the US, of course. It's too soon to predict how this will turn out in terms of sales for the gallery. But again, if I take a look at what was happening in 2022, there's no comparison. Now it's way more international than we're expecting to come to Myard. And in terms of age, of course, Milan, I mean, the very solid Italian collectors base is not young anymore, I would say. But what we try to do, and I think it's responsibility to do is really to make these new class of high net worth individuals that are looking at art as something, not only as an investment as something that, you know, can be something, you know, to grow. It's our responsibility to guide them, you know, to explain the rule of the game, to introduce them to galleries and try to bridge this interest that is genuine, but a little bit naive, maybe at first, to the is in order for him to sort of build a relationship and grow together. I have very, very, very a lot of faith in this new class of young collectors that maybe over the past five years, I've been collecting just as an investment, but now I'm in the brink of understanding that to collect is also a matter of responsibility. You have to take care of the works, of the artists, and so on and so forth. So it's our job to make understand this, that art is not just an investment, it's something that you have to take care of.
Pauline Loeb (11:32.210)
Yeah, I couldn't do more. Thank you so much, Nicolas. That was clear and that was dense! I wish you a lot of luck with the upcoming fair.
Nicola (11:32.233)
Great. Thank you for the invitation.
More videos
In Conversation With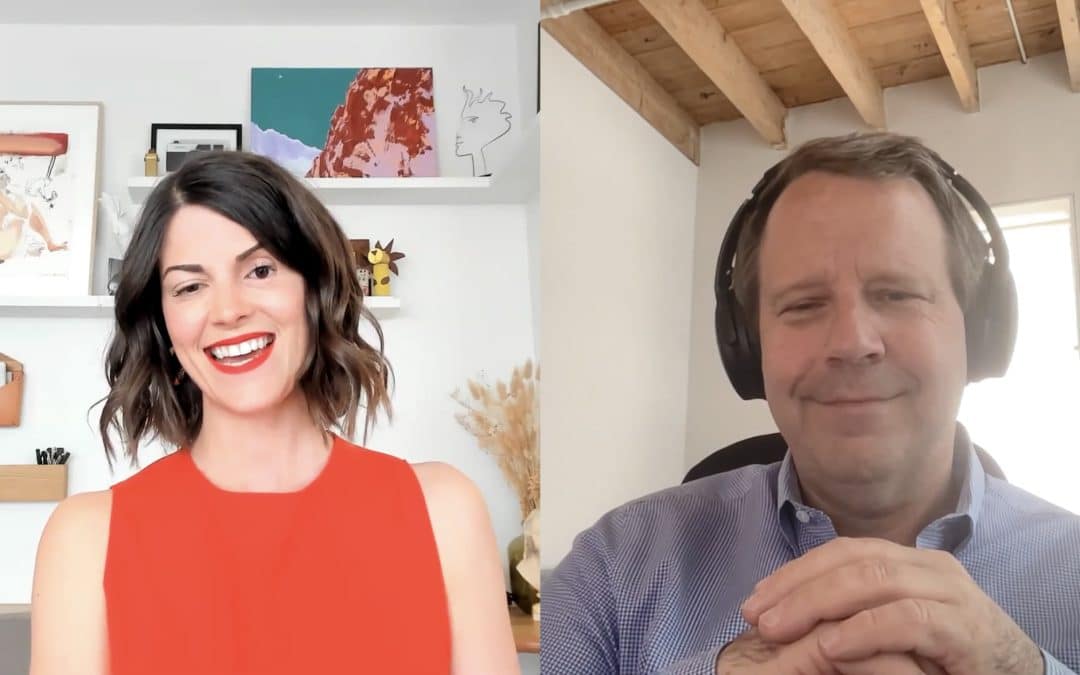 Chris VroomFounder of Valence, ArtSpace, Artadia, etc.Web3, blockchain & the art marketPauline Loeb invites New York based serial entrepreneur Chris Vroom to talk about his newest company Valence, the blockchain technology and how it can bring more transparency in...