Founder of the Art Loss Register
The story of the Art Loss Register
Pauline Loeb invites Julian Radcliffe to talk about the company he founded in 1991, the Art Loss Register, which is the world's largest private database of lost and stolen art, with more than 700,000 items. Julian explain the reasons why he decided to set it up, its interactions with the art market and gives a few examples of memorable recovery cases.
Pauline Loeb
Hi everyone. This is Pauline from Art Fairmag and today I'm honored to be with Julian Radcliffe, the founder of the Art Loss Register. Good afternoon, Julian.
Julian Radcliffe
Hello, very nice to be part of your program.
Pauline Loeb
Thank you. So, Julian, can you please begin by explaining what is the Art Loss Register and telling us the reasons why you decided to set it up in 1991?
Julian Radcliffe
Yes, I claim no credit for the idea. It was Sotheby's who came to me and said, when I was doing kidnap negotiation advice for multinational companies and insurers, can't you do something about stolen art now you've done something about kidnaps? And I said, what do you do about stolen art? And they said, we have nowhere to check whether a consigner is telling us the truth about their ownership of art and antiques they sell. And they had given a little money to a charity in New York, which had run out of money to set up a database. So we took over that database, got the insurance industry involved, and Sotheby's helped get the art trade to support it. The concept is very simple. If all the stolen art is registered in one place, and is checked by everybody who buys, sells, values, insures, lends, then stolen art will not be resold into the market and it will become something that's unprofitable to steal.
Pauline Loeb
And so, what is the Art Loss Register today?
Julian Radcliffe
So the Art Loss Register today has 50 staff. It undertakes 350,000 paid searches a year, every search undertaken by a member of staff, because we are the only people who look into the database on behalf of a client. We undertake due diligence searching for 160 auction houses, the 14 top art fairs, many dealers, collectors and museums. And increasingly, I think it's fair to say that the top end of the art market needs our searching and certificates in order to be able to provide the highest level of confidence to buyers.
Pauline Loeb
Okay Julian and how do you collaborate, how does the Art Loss Register interact with the art market?
Julian Radcliffe
With the Art Market we invite them to subscribe. So this is a paid service and auction houses for example will contract with us to check all the items being sold on their website and in physical auctions being shown on their website whether they're sold in a live auction or remotely. And dealers check before they buy or lend or sell and we undertake vetting at the major art fairs. So I think it's fair to say that most of the top end of the art market know as well, but we need to penetrate the lower end because the stolen items come in at the bottom end of the market and work their way up. And we want to catch them early before they create lots of problems.
Pauline Loeb
Sure. And I'm curious about the achievement you are the most proud of. Is there any memorable recovery case that you'd like to share with us?
Julian Radcliffe
I can certainly give you one recovery case, but most recoveries are really built on the efforts of 50 staff undertaking all this registration of losses and searches of items coming up for sale or for exhibition. So through that we are notified of items that are on the database and where the victim or the insurer wants them recovered. And then liaising with the police, we try to make certain that we don't pay too much or pay criminals to get them back. Although there is very interesting debate in many places now about whether it may be better to pay something and get the picture back than have the picture destroyed, which has happened in a number of cases. For example, I'm telling a story against myself. I'm trying to get back a Picasso which is held by a man who nearly gave it to me for $100,000. This Picasso is worth many millions. I refuse to pay him. He got Alzheimer's. He's died. Nobody knows where he hid the picture. So that Picasso may never be recovered. So against your wish to have a very successful case, here is an unsuccessful case.
Pauline Loeb
Gosh.
Julian Radcliffe
I can give you some successful cases, two of which included the jailing of lawyers, one for seven years and one for three years. And those were lawyers who got themselves involved in trying to sell stolen art. And we have recovered many millions of pounds, difficult to value because I don't know whether one should take the insurance value or the sale value but we have recovered hundreds of millions of pounds worth of stolen art and antiques. But maybe more importantly, we're preventing the theft or deterring the theft and deterring the resale of much more.
Pauline Loeb
That sounds like an incredibly useful resource you have, Julian. And I'd like to know about the future of the Art Loss Register. How do you see it in the next years?
Julian Radcliffe
Well, over the last 30 years, thanks to the tremendous sterling efforts of these 50 staff, many of whom have been with us for 20 years or more, we have achieved, I think, a position of credibility and respect and market penetration in the art trade and with insurers and with the police, which enables us now to develop all sorts of additional services which the art trade needs. If you buy a picture, you do not get the condition reports that have been produced on the picture over the last 20 years. They will stay with the person selling the picture because by tradition they don't pass them on. We want all those condition reports on a central database so that anybody inquiring about a picture of us will be told it's not stolen and here are the condition reports from 20 years ago which your restorer will need to do the best possible job. When the picture needs more attention, a new stretcher or cleaning or recanvassing or whatever. So that's one service. Another service we want to develop is the insurance against a claim coming in for a picture which we have cleared but a victim did not register the claim on the picture with us. We cleared it, now he goes against the person who's got it, we want to go and defend our client who did the search with us before they bought it, ensuring them against any loss and defending them. So that's another service. The third service, which is now well up and running, is to provide for the banks the registration of their loans so that a bank having given a loan can be confident that another bank won't give a second loan on those items and that if the borrower tries to sell without notifying the lender, we will notify the lender of an unauthorised sale and hopefully make certain that the proceeds go to the lender. So those are all the sorts of services that we're building on the back of our basic due diligence service.
Pauline Loeb
It sounds like full of promises and I wish you the very best for the Art Loss Register. I thank you, Julian, for accepting my invitation and for your clear and concise answers to my questions.
Julian Radcliffe
Well, thank you very much for having me.
Pauline Loeb
Have a nice afternoon.
Julian Radcliffe
And to you.
More videos
In Conversation With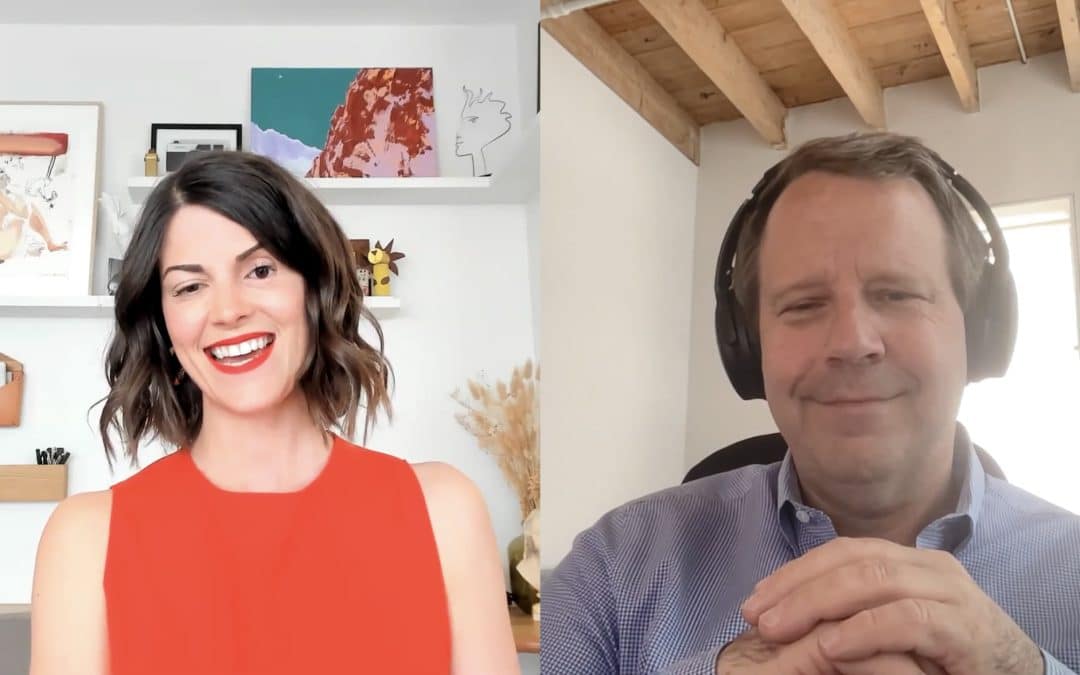 Chris VroomFounder of Valence, ArtSpace, Artadia, etc.Web3, blockchain & the art marketPauline Loeb invites New York based serial entrepreneur Chris Vroom to talk about his newest company Valence, the blockchain technology and how it can bring more transparency in...