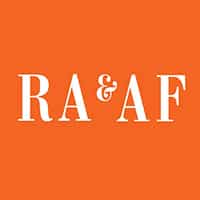 Russian Art & Antique Fair
Russian Art & Antique & Fair, which brings together dealers from Russia and Western Europe, is the leading event of its kind in the country. First launched in 2018, the show has a very local flavour. A wide range of items are available to view and for collectors to purchase but everything is of top quality.  Contemporary art and modern pieces are available alongside high-end jewellery that has been expertly crafted. Antiques can be purchased included Old Master paintings, sculptures, ceramic, clocks and watches. Additionally, rugs, textiles and design pieces can also be found at this fair, and antique estate jewellery collections feature heavily as well. The price range is broad enough to suit all budgets. With 250 galleries from Russia, Germany and France, there is thus a large choice of works of art to admire here during the 9 days of the fair.
Due to the health crisis, Russian Art & Antique Fair 2020 has been cancelled.
Russian Art & Antique Fair 2021
Location
Central exhibition hall "Manege"
Manege square, 1
Moscow, 109012
Russia
Mediums
Furniture
Painting
Sculpture
Jewellery…
Art Periods
Antique
Modern
Contemporary

Russian Art & Antique Fair © Anatoly Akue