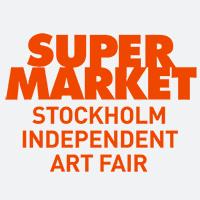 Stockholm Independent Art Fair is an international art fair for independent, experimental and not-for-profit initiatives. Every year Supermarket features artist-run spaces from around the world, presents established artists and highlights lesser-known names to fast-forward new talent. The art fair began as a small event in 2007 but has grown quickly into one of the premier shows of its kind in the world. With its vibrant public and internal programme, Supermarket is not just a regular art fair, but welcomes thousands of visitors to its varied activities. Besides the main exhibition it offers the public Supermarket Talks & Performance programme, Supermarket Meetings, the Professional Networking Participants programme, Supermarket Forum and the internationally distributed Supermarket Art Magazine. In a word, Supermarket is a refreshing and must-attend alternative to a commercial art show with a unique atmosphere and some of the most relevant contemporary art.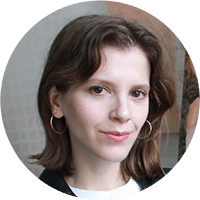 Alice Máselníková shares her views!
Creative Director
Location
SLeklandet
Skärholmsplan 1
SKHLM Skärholmen Centrum, entré 5
127 48 Skärholmen
Sweden
Entrance Fee
General Admission: SEK 150
4-Day Pass + catalogue: SEK 300
Seniors & Students + catalogue: SEK 150
Children Under 16: Free
Mediums
Paintings
Installations
Photographs…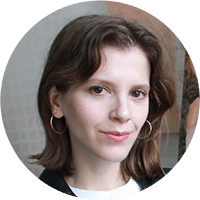 Alice Máselníková
Creative Director
What would you say is the DNA of SUPERMARKET?
Supermarket is a platform for artist-run initiatives. The key aim is to display unique projects, create opportunities for new local and international networks and share the strengths of the independent art world with a large audience. We serve as a meeting point between artists, audiences and the local art and culture scene, focusing on the exhibition but also on delivering a dynamic public and internal programme of talks, performances, meetings and our recently initiated one-day art conference, Supermarket Forum. Our DNA definitely lies in the collaborative and open nature of the art fair. We want to make a point that art should be accessible to all, that it is not a closed bubble dedicated to the very few. The same goes for our exhibitors; through the varied choice of exhibition spaces we give opportunity to both emerging and established artists from all sorts of backgrounds.
What type of galleries are chosen to exhibit, and why?
Supermarket is dedicated to exhibiting artist-run spaces, artists' collectives, nomadic spaces and independent artists' initiatives of all shapes and from around the world. Both established and newly started initiatives are selected to exhibit at Supermarket. We look for diversity, quality and accessibility of the galleries' public programme, and through this varied selection we manage to show some of the most relevant initiatives from across the world. Every year, Supermarket also has a separate open call to performance artists, which helps us create a public programme filled with events and performances throughout the whole fair.
What is the price range of pieces? Who is the average buyer?
Supermarket is not focused on sales, so the prices are completely up to the artists and the galleries. Some of the exhibitors choose not to sell, or they present only ephemeral works. Otherwise everyone can find something at Supermarket, the prices vary and the artists are there to talk with directly. We have buyers ranging from regular visitors to collectors and art consultants.
"We look for diversity, quality and accessibility [and] we manage to show some of the most relevant initiatives from across the world."

SUPERMARKET © Scan Magazine
Who is the typical attendee of SUPERMARKET?
We pride ourselves at being accessible and welcoming to a whole range of visitors. An interest in contemporary art and curiosity to visit an international meeting place for artists and curators is a must for our attendees. We also have programmes and activities targeting specific groups of audiences – a set of guided tours around the art fair for schools and art professionals, touring of the satellite galleries around Stockholm, which we introduced a couple of years ago; Supermarket Forum that is focused on connecting our exhibitors with the local art scene, or the live performances during the public opening.
What strategy – physical as digital – will you adopt in medium to long term?
Physical presence is vital for achieving our key goals and values, that is facilitating in-depth meetings between international and local artists, creating new opportunities for art collaborations and demonstrating first-hand the vitality and relevance of artist-run initiatives to our audiences. Our strength is in being one of the main points of contact with international art in Sweden, and this is very much based on the living, breathing experience of this wonderful artist-run world. Saying this, I am very much looking forward to some of our experimental digital collaborations this year. For example, we will be working with the game developers of Occupy White Walls to present a fully interactive online version of the art fair or hosting a 24/7 radio broadcast together with the Swiss artist-run initiative Lumpen Station.
What are two other art fairs you would suggest?
I am really thrilled to see a brand new art fair for artist-run initiatives that is launching this year in August – Juxtapose Art Fair in Aarhus, Denmark. We are collaborating with Juxtapose on their programme of professional meetings, and it feels great to be able to follow their ideas and plans. I also have a soft spot for Platforms Project in Athens, our younger, warm-weathered sibling. Platforms have been working on delivering a strong digital presence, Platforms Project NET, which was previewed just a couple of weeks ago.