Photographer & video artist
'Issue 16' magazine by Der Greid
Pauline Loeb invites Shirin Neshat, the world reknowned Iranian photographer and video artist based in New York, to talk about the magazine she curated for Der Greif, 'Issue 16', inspired by the line "I am a common pain, scream me" from a poem by Ahmad Shamlou 'Common Love'. A very enlighting talk.
Pauline Loeb 
Hi everyone, this is Pauline Loeb Le from Art Fairmark and today I'm very honored to be with Sharin Nechad. She is an iconic Iranian but New York based photographer and video artist. So good morning Sharin.
Shirin Neshat
Good morning.
Pauline Loeb
Thank you so much for joining me today. Shirin, for those who are not familiar with your work, you have been awarded several prizes, notably the Golden Lion at the 18th Venice Biennale for your film Turbulent. And I think it's important to say that your art is driven not driven by an aesthetic approach, but by the motivation to create meaning and reflection. I believe it aims to impact communities and individuals, no matter their cultural backgrounds.
Shirin Neshat
First of all, thank you for having me. I mean, for me, as an Iranian artist who has grown within the political turmoil of her life, revolutions and life in exile, political reality and life as we know it is central to my themes. So, It's never been just a choice to make politically charged work or work that are very meaningful. But my work has always been about bridging the poetics and highly emotional and aesthetic elements together with content that are dealing with socio-political realities and are politically charged because I've never found the possibility psychologically to distance myself from those issues. And I think that's, and that is been the case for me because also I feel that it's important to communicate to people outside of just the art world, you know, and that art is not just about aesthetic, it's not an abstract idea devoid of the reality of everyday life like war, violence, you know, displacement, all of these issues that people are dealing with. And so my work is, you know, how to really bridge aesthetics, emotions, and, you know, highly poetic ideas together with elements that are very meaningful and allow the audience to have a reflection.
Pauline Loeb
Thank you, Shirin. And today I'd like to focus on Issue 16. You have just been the guest curator of this magazine published by Der Greif, which is a award-winning contemporary photography platform established in 2008. So it was based on the line « I am a common pain, scream me » from a poem of Ahmad Shamlou, 'Common Love'. And so you and Der Graf have launched this open call for photographers and I believe 1.500 artists have responded, and at the end you finally chose 86 photographs. So I'm quite curious about the selection process. Did you start with an idea, a message in mind or did it evolve as you were discovering photographs?
Shirin Neshat
Yeah, you know, in terms of my own work, I've always made art that all the references, my culture, it's very universal and it really is as an artist who lives in the West. And so for me, it was a way to approach other artists to also think that way, that we can find a poem that in this case came from Iran by Ahmad Hisham Lou, but its resonance, and especially today, was completely universal and it's about our humanity and it's about our sense of compassion and solidarity with other people's pain, that just because we're privileged as people living in somewhat democratic societies, and somehow we feel incredibly distant from people who are inundated with pain and suffering. And so it really was to find one incredibly important and beautiful poem that every artist could somehow respond to in some cases, maybe they already had work that was made that responded, or in many cases artists made new work. What I think was astonishing for me. I never expected the magnitude of the geographic background of all the different artists from all over Africa to South America to Asia to Middle East to all over Europe to the United States that somehow the common pain, the common love, that theme, I mean, may I say this is an incredibly relevant topic as we watch the world divided and inundated with violence, that somehow the people really responded to it. And sometimes it had nothing to do with politics. It had to do with sexual gender issues. It had to do with completely different references. But I was really, and I think the biggest task and challenge was how to reduce the numbers because obviously the publication had a limitation of how many pages they could have printed.
And honestly, I think every artist deserves to be published. And I found it excruciating to be in that selection process. But I was just so moved by the racial and cultural backgrounds of all the different artists and how they responded. And it did, at the end, become this sense of common pain and common love. And it was really a kind of an unexpected and most gratifying project for me as an artist, I think.
Pauline Loeb
So if I understood correctly, the main point for you was to collect a large panel of works with multiple interpretations to maybe transcend the cultural boundaries. And a bit more like the poem does, I mean, 'Common Love' can be perceived very differently according to one's culture.
Shirin Neshat
Exactly. We are living at a time that the rhetoric is you have to choose a side. You are this way or that way. And this idea of unity and the idea that we may not be divided, that we, you know, we as humans shouldn't be encouraged to take a side, you know, that we could opposite to that. And I think that happens in the political dynamic and diplomats and all of that where everything becomes so polarized, even in the art world. But if we arrive at a project that does the opposite and talks about commonality of us as humans, not our differences of religion, of racial backgrounds, of our languages, of our genders, our sexual choices, but to see that sense of tolerance and the sense of compassion and love and a response to other people's pain. Now, whatever that source could be, you know, poverty, it could be political injustice, violence, you know, it could be a number of things. But, and I think, again, at the moment of time that we are so divided as in a global dimension, it's really fantastic to see artists making a project that talks about common love and common pain. I think symbolically, and that says a lot. And of course, when we planned this project, we were a lot thinking about Ukraine and Russia and everything else. But now we have Palestine and Israel and all of that has exploded. And we are once again faced with this incredibly painful time in the world.
Pauline Loeb
Sure. And I believe this is the main meaning of the art. It's like giving a nice reflection of the plurality of our different richness. And this is brilliant if you succeed in doing it.
Shirin Neshat
Yes, and I think as artists, we can play a part. Every artist, whatever story they're telling, every image, it really helps as a form of reflection. And it makes you think, and it makes you feel, and it makes you communicate. And I believe that in the moment of political crisis, nothing matters more than culture. Because artists are not biased. They're not, you know, they're not divisive. They really speak to the people about the people and they are able to provoke and inspire. And this has been always my position as an Iranian artist. And I believe that this as a small project had that kind of model in terms of bringing the artists to really reflect about themselves, but about the world. You know?
The last thing I wanted to say is when you flip the pages of Der Greif, however you pronounce it, you really do sense the sense of sorrow and pain, but lots of love. To me, that really came out in that way.
Pauline Loeb
Brilliant. So that's a success, I mean, that's the whole point, right? And I was wondering how important it is for you to, as now a highly internationally recognized artist, how important is it for you to engage with younger and emerging artists? Because being the guest curator, the guest editor, you've been talking to these people, seeing their art. How important is it for you?
Shirin Neshat
For me, it's always been a conversation with artists who are young, who are emerging to give them the advice and encourage them to think outside of the box. And we in the art world have the unfortunate situation of being dominated by the market and the money. You know, economy really rules. And I think it's really important to encourage the new generation to also think about the world work that is meaningful and communicates from their point of view something about the time that they live in. I mean, not to say that we all shouldn't also engage in the market and profit from the work we make so we can live. And that is, patronship has its own history. But I think the engagements with the world and the engagement with the public and engagement in a way that it's a kind of a protest against pure economy and art as a form of economy. It's a positive step for the future generation because normally that's the last thing I want to say normally the artists led and the dealers and the galleries went behind them. Now it seems to me that the dealers and the you know galleries and curators are in the front and the artists are running behind them.
We need to reverse that situation. We need to pioneer new ways that we persist on content, and meaning making complex work, and not to compromise aesthetic or long art history, but to really insist on content and be pioneers.
Pauline Loeb
Thank you so much, Shirin, for sharing these valuable insights. And congratulations. I mean, I highly respect your work. So it was a pleasure to have you with me today. So I look forward to seeing the magazine now. Thank you so much. And I wish you a very nice day.
Shirin Neshat
Thank you.
More videos
In Conversation With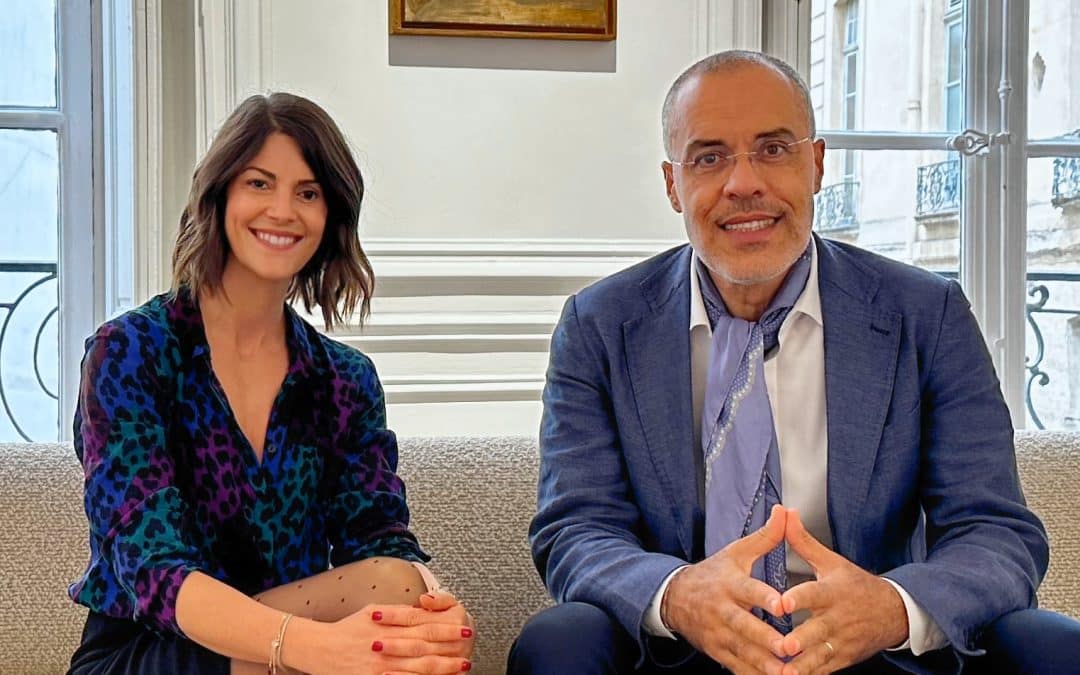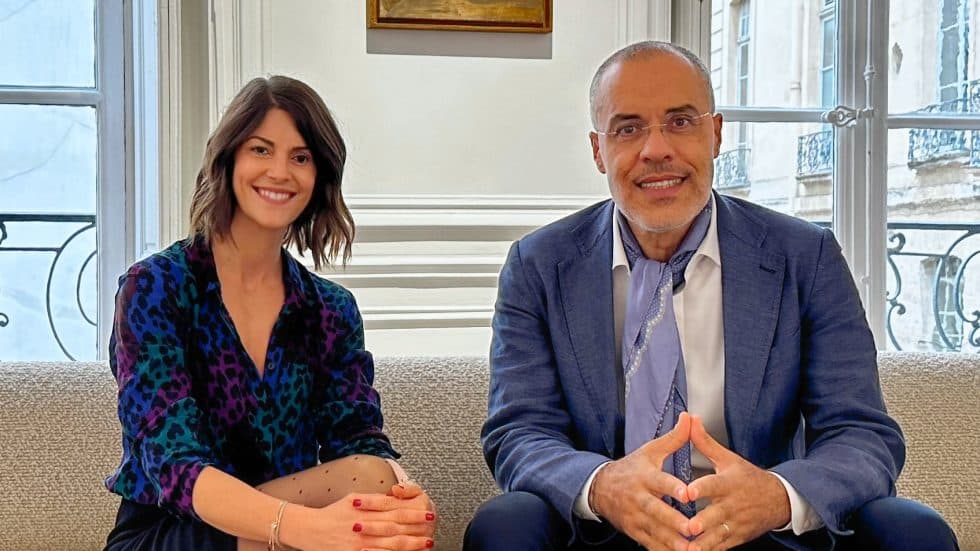 Kamel Mennour Contemporary Art DealerA Philantropic Art DealerPauline Loeb sits with Kamel Mennour to talk about the Mennour Institute he launched in September 2023, with Sylvie Patry, to support emerging artists and make art accessible to a wider audience. I was...