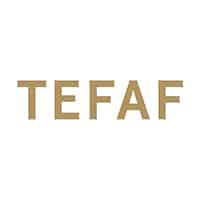 The European Fine Art Fair – better known under the acronym TEFAF – is the fair of all superlatives. Since its creation in 1988, it has grown to become one of the most important art shows. TEFAF Maastricht is highly attended. About 70,000 visitors indeed abound every year to admire thousands of "museum quality" pieces that cover 7,000 years of art history. Thus collectors, curators, art dealers come to purchase exciting artworks. As the quality is outstanding, the price range is high. Thus, those who cannot afford to buy something, can at least admire and sometimes even touch these treasures. For 10 days, the small city of Maastricht, Netherlands, becomes the beating heart of the art market. TEFAF New York was founded in early 2016, originally as two annual art fairs in New York at the Park Avenue Armory and now represent a fair of unprecedented depth and impact in New York City.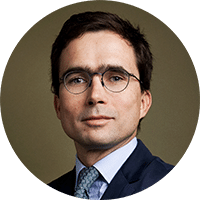 Hidde van Seggelen shares his views!
Chairman
Location
MECC Maastricht
Forum 100
6229 GV Maastricht
The Netherlands
Dates
9-10 March 2023: Preview Days
11-19 March 2023: TBA
Entrance Fee
Adults: €40
12-18 years: €20
Under 12: Free
Season ticket: €150
Mediums
Painting
Photography
Furniture
Jewels
Drawing …
Art Periods
Antique
Modern
Contemporary
Primitive

Insights TEFAF Maastricht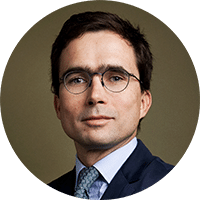 Hidde van Seggelen
Chairman
What would you say is the DNA of TEFAF Maastricht?
TEFAF Maastricht is widely regarded as the world's premier fair for fine art, antiques, and design. This reputation is built on TEFAF's commitment to quality and vetting. The fair is celebrating its 35th edition this year, marking a major milestone in its esteemed legacy.
What type of galleries are chosen to exhibit, and why?
The wealth of history and expertise presented by our exhibitors has always been extraordinary and this year will be no exception. TEFAF Maastricht brings together 242 of the finest dealers and galleries presenting works of peerless quality and historical merit.
What is the price range of pieces? Who is the average buyer?
No other fair offers the same quality, breadth, and depth of artworks under one roof. TEFAF Maastricht therefore offers an unrivaled opportunity for individual and institutional collectors to discover quality works across antiquities, contemporary art, design, jewelry, and everything in between. It is not unusual to see works priced in the millions or acquisitions to museum collections during the fair.
"TEFAF Maastricht brings together 242 of the finest dealers and galleries presenting works of peerless quality and historical merit."
TEFAF Maastricht 2020 ©Mark Niederman
Who is the typical attendee of TEFAF Maastricht?
TEFAF Maastricht is a magnet for the international art market, drawing a global audience of private collectors, museum curators and directors, art market professionals and enthusiasts.
What strategy – physical as digital – will you adopt in the short to medium term?
We see a future of online fairs as a hybrid experience and as an accompaniment to the in-person fair.
What are two other art fairs you would suggest?
TEFAF New York of course! We've just wrapped a triumphant return to the Park Avenue Armory in May and are already planning towards next spring's singular fair, encapsulating modern and contemporary art, jewelry, antiques, and design and featuring around 90 leading exhibitors from around the globe.
This year, we are also delighted that our flagship TEFAF Maastricht joins some of the world's great art and cultural events, making Europe in June a destination of choice for global collectors and lovers of art.