First launched in 2005, VOLTA Basel is the mother edition of the three VOLTA fairs. This popular art fair began simply as a meeting of dealers and friends and has established itself as a bridge between the unmissible blue fair Art Basel and the cutting-edge Liste. It showcases an eclectic mix of art works including paintings, sculpture and textile art. The show now offers a space for new international galleries, and galleries that prefer to present solo artists. VOLTA Basel has grown over the years and there are now more than 79 galleries that contribute from at least 24 countries. It takes place over several days in June each year and is held in the former COOP distribution center, a building that has become Basel's newest cultural hub. Since 2008, VOLTA runs an additionnal edition in the USA VOLTA New York.
Kamiar Maleki shares his views!
Managing Director 2019-2022
Location
Klybeck 610
Klybeckplatz
Gartenstrasse 2
4057 Basel
Switzerland
Entrance Fee
General Admission: CHF 20
Students: CHF 15
Seniors: CHF 15
Groups (10+): CHF 15
Mediums
Painting
Sculpture
Textile…

Kamiar Maleki
Managing Director 2019-2022
What would you say is the DNA of VOLTA Basel?
Talent and significant artistic positions, regardless of the artist's age or point in their career, set within an elegant and eminently navigable exhibition space.
What type of galleries are chosen to exhibit, and why?
First and foremost, our "Mother Galleries", those who have a proven track record of nurturing their represented artists throughout their careers — via multiple exhibitions and extracurricular pursuits including residencies, monographs, museum shows and so on. In other words, galleries who have worked with and stayed with their artists for awhile, through thick and thin and as their practice has evolved and matured. Galleries from all across the globe, who are advancing their local artistic pool and providing a platform for diverse voices, are always a focus for us.
What is the price range of pieces? Who is the average buyer?
Prices range from around EUR 750 for a print or unique work on paper to upwards of high five figures. Buyers reflect this range, as we attract emerging collectors as well as representatives of institutions and individuals with significant private collections.
"We encapsulates a dazzling variety of new international positions, and yet VOLTA remains open and accessible"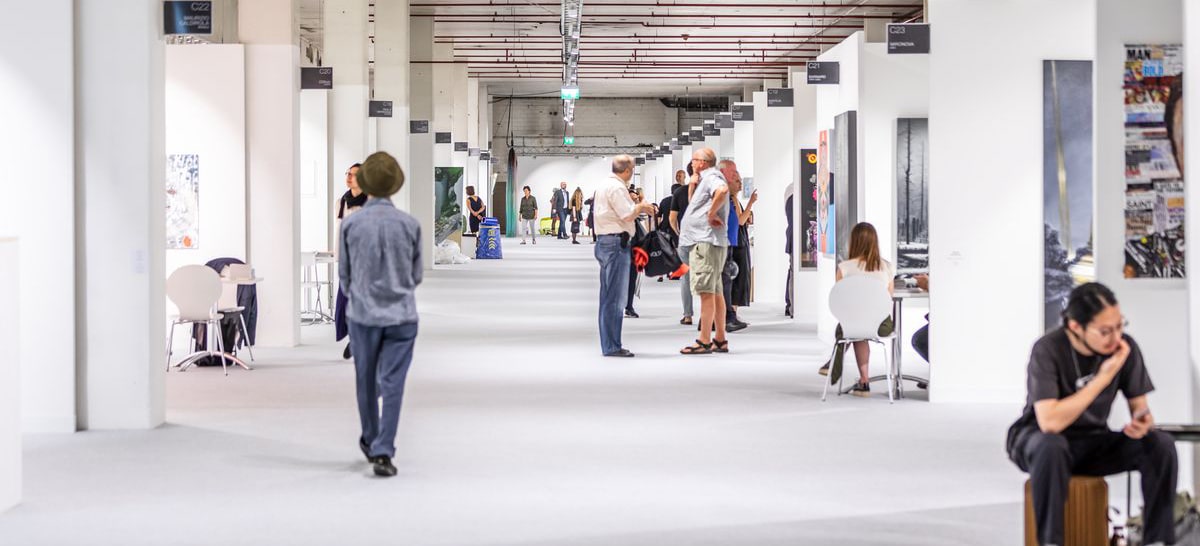 Who is the typical attendee of VOLTA Basel?
Guests to VOLTA Basel love art and relish discovering something new. They may be locals or, more often than not, they have driven or flown in for the fair week, and though their schedule may be heavy, they seek out our platform to invest in artwork and support the artists.
What makes VOLTA Basel so special?
VOLTA occupies a rather large platform of creative potential between the opposing ends of Art Basel — the bluest of blue chip fairs — and Liste — the bleeding edge of cutting edge. Within this platform exists a bounty of artistic practice, of the under appreciated Talent whose careers catch fire much later in life, of those artists making great advancements "at home" but as of yet little known abroad. Our curatorial direction encapsulates this dazzling variety of new international positions, and yet VOLTA remains open and accessible, easy to navigate around and easier to immerse within.
What are two other art fairs you would suggest?
I was delighted by June's first iteration in Basel this last summer: it is collectively organized by over a dozen international contemporary galleries and it features some excellent colleagues showing for the first time in Basel.