BRAFA is one of the leading fairs of its kind offering European art and antiques. This long-running art show is highly regarded and dates back to 1956. With approximately 130 top international dealers attending each year, there are at least 10,000 unique items available over the 9-day event. Displaying a broad range of art works, visitors can admire and purchase fine furniture, Old Master paintings, watercolours, sculptures, glassware, tribal art, ceramics, among other rare and sought-after objects. A team of experts verify the pieces that are exhibited to ensure their authenticity. This large-scale art fair sees around 66,000 visitors from all over the world annually.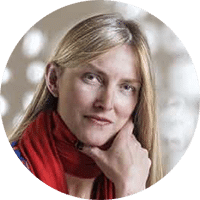 Beatrix Bourdon shares her views!
Managing Director BRAFA
Practical info BRAFA 2020
Location
Tour & Taxis
Avenue du Port 88
1000 Bruxelles
Belgium
Opening hours
25 January: 11am – 7pm (Opening)
26-29 January: 11am – 7pm
30 January: 11am – 10pm
31 Janv.-2 Feb.:11am – 7pm
Entrance Fee
General Admission: €25
16-26 years old: €10
Children Under 16: Free
Groups (+10): €15 per person
Mediums
Painting
Sculpture
Jewellery
Furniture…
Art Periods
Antique
Modern
Contemporary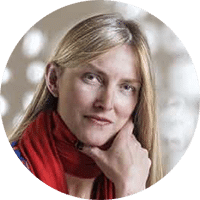 Beatrix Bourdon
Managing Director BRAFA
Quality, eclectism and conviviality.
What type of galleries are chosen to exhibit, and why?
Only professional galleries specialized in classical antiquities, Pre-Columbian art, Tribal art, Asian art, silverware, antique jewellery, furniture, sculpture and works of art from the Middle Ages to the 21st century, design, antique frames, curiosities, glass and ceramics, earthenware and porcelain, drawings and engravings, original comic art, icons, old masters, modern and contemporary painting, autograph letters and manuscripts, photography, carpets and textile, tapestry, antique and modern books, numismatic… It's a real world tour through all periods.
What is the price range? Who buy?
From 1000€ till more than 6 zéros. Curators, art collectors, young art lovers, etc.
"BRAFA is a real world tour through all periods."
Is there a typical BRAFA visitor?
The BRAFA visitor is an art connaisseur, curious and open-minded.
What is BRAFA special appeal?
The level of quality, the wide range of specialities, the possibility of discoveries, the reasonable pricing, etc.
What are two other art fairs you would suggest?