Exclusive interviews for artfairmag! Directors of all these worldwide art fairs shared their views about their show.
Artistik Rezo – 14 April 2022 by Aurore Hurstel
Rencontre avec Pauline Loeb-Obrenan
Pauline Loeb-Obrenan, a toujours travaillé dans le domaine de l'art et pendant de nombreuses années chez les plus grands antiquaires français. Cette expérience lui a permis de fréquenter les salons et c'est après quelques années passées à Londres qu'elle a décidé de créer artfairmag…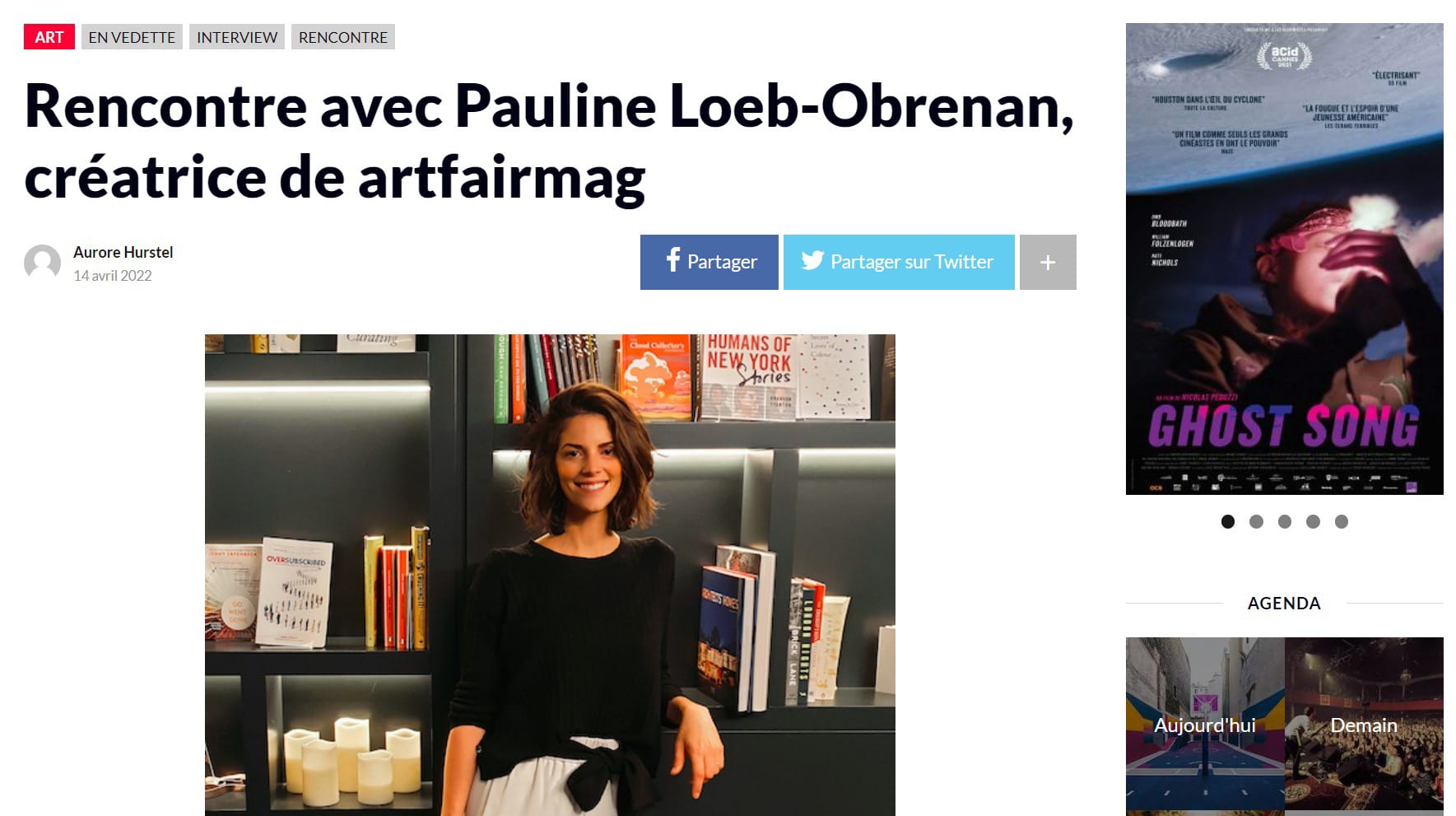 Art Business News – 27 July 2021 by Linda Mariano
Interview with Pauline Loeb, Founder of artfairmag
We asked founder Pauline Loeb a few questions about herself and artfairmag and think you'll enjoy knowing more about this terrific resource…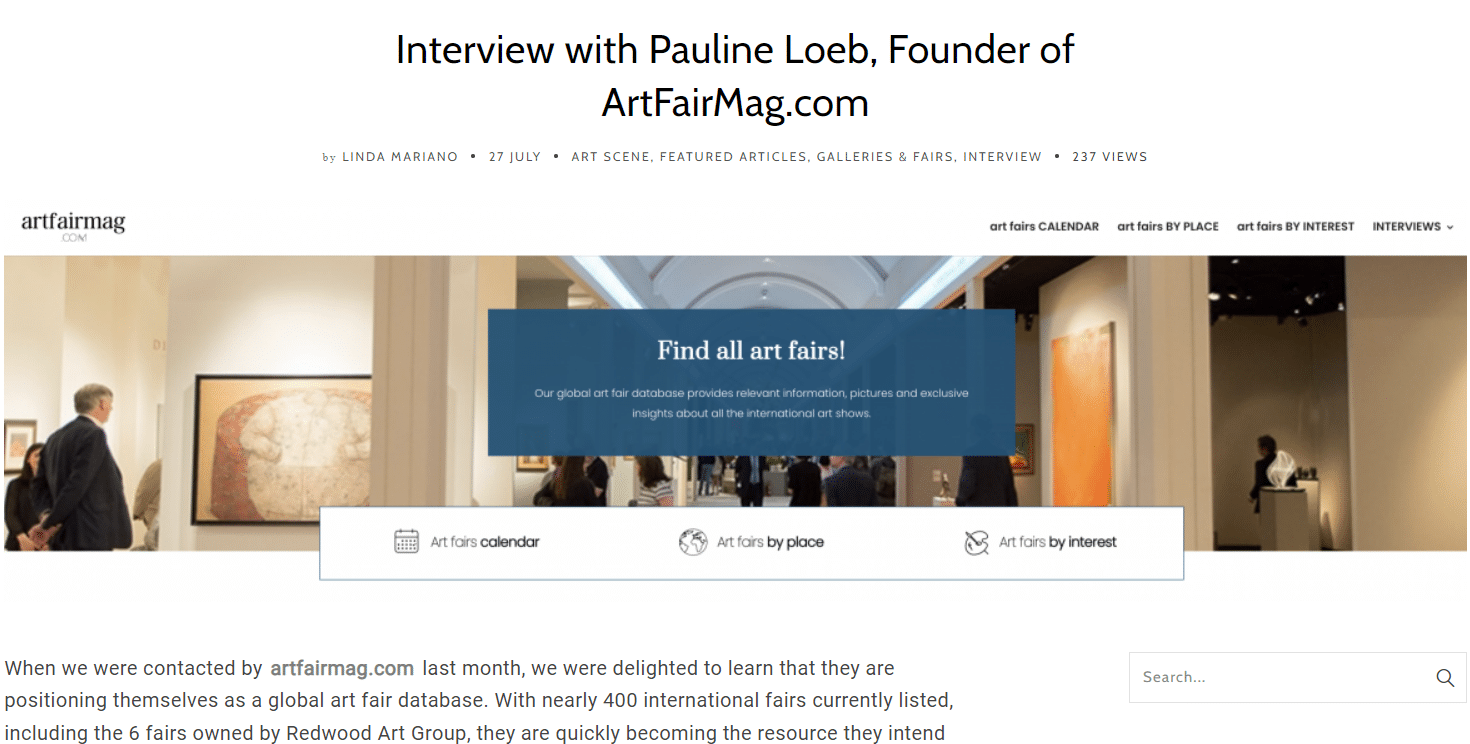 The Artist Business Plan – 26 April 2021 by Superfine! Art Fair
Podcast Ep. 44: All About Art Fairs!
In this episode of The Artist Business Plan we sit down with Pauline Loeb-Obrenan, founder of Artfairmag, an incredible resource for artists where they can learn anything they need to know about art fairs…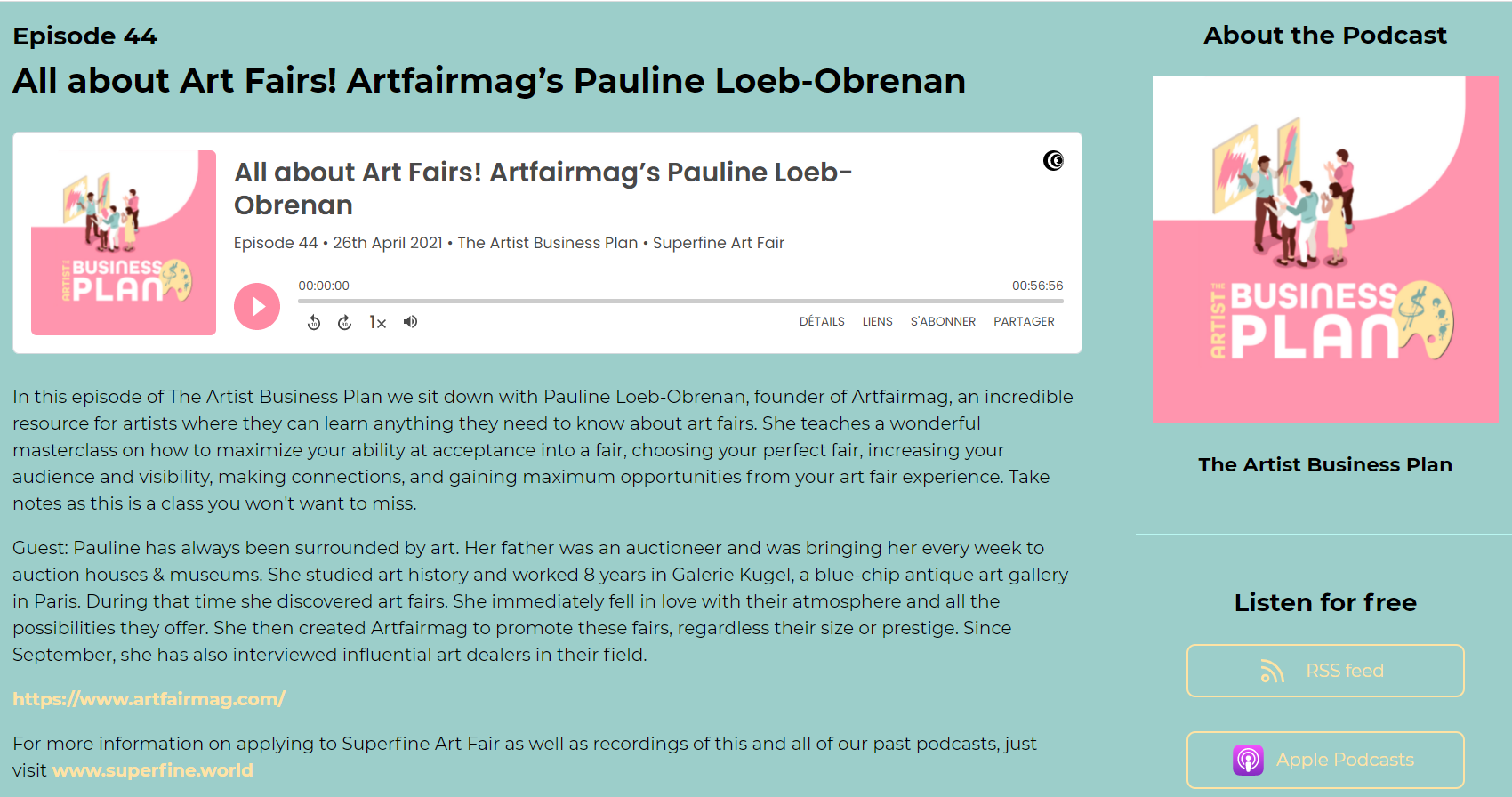 Le Journal des Arts – 27 February 2020 by Marie Potard
Un site de référencement des foires
Londres. Artfairmag.com est un site qui répertorie toutes les foires d'art du monde entier – 378 y sont référencées à ce jour. Il fournit un calendrier des salons à venir. La recherche s'effectue selon la date, le lieu et le type d'art…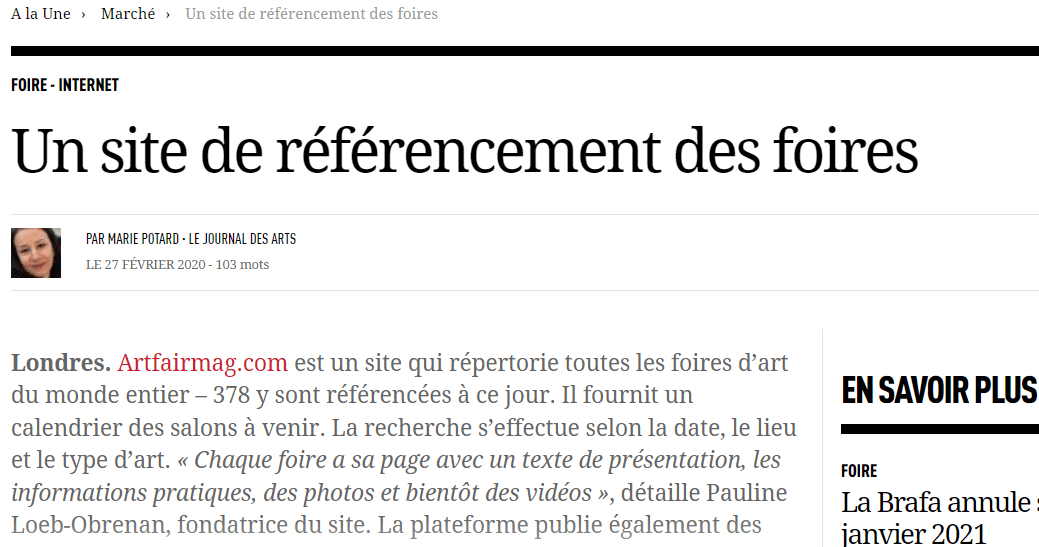 FAD Magazine – 3 November 2019 by Mark Westall
How Magazines Help Keep the Art Fair Culture Alive
With the advent of technology and the ever-increasing influence of the internet, where everything seems digital, awareness about art festivals is declining. But, what's an art fair? Art fairs are a gathering of art…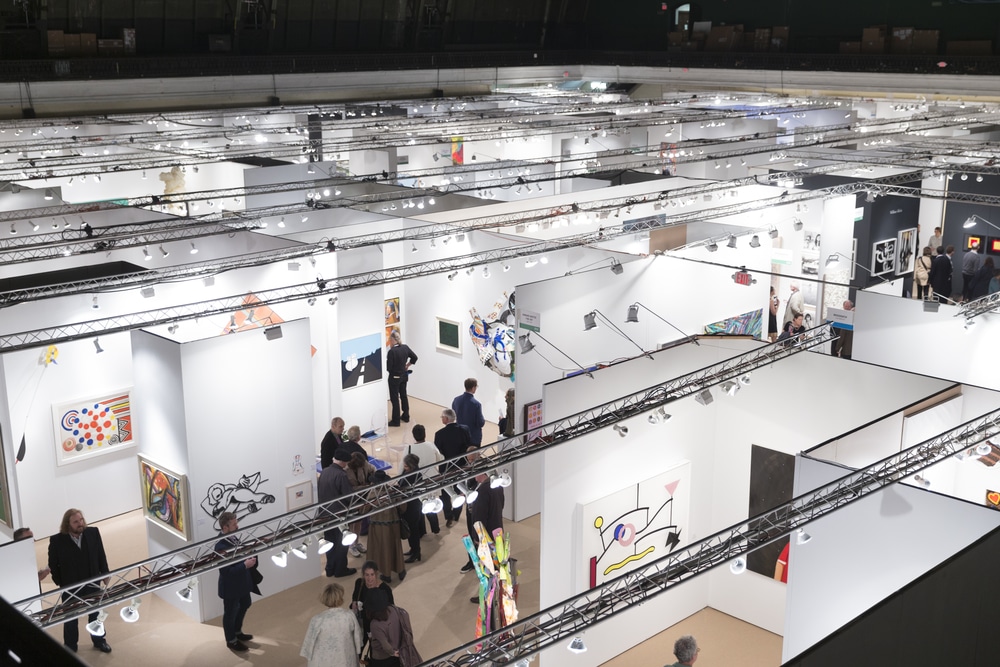 BaronMag – 9 November 2019 by Isabelle Delorme
Comment s'y retrouver dans les nombreuses foires d'art ?
Internet a contribué à démocratiser l'accès à l'art en le sortant d'un cercle limité d'initiés. La multiplication des foires d'art aussi. Devenus très à la mode, ces évènements permettent aux galeries de se réunir pour exposer leurs meilleurs artistes et leurs plus belles oeuvres…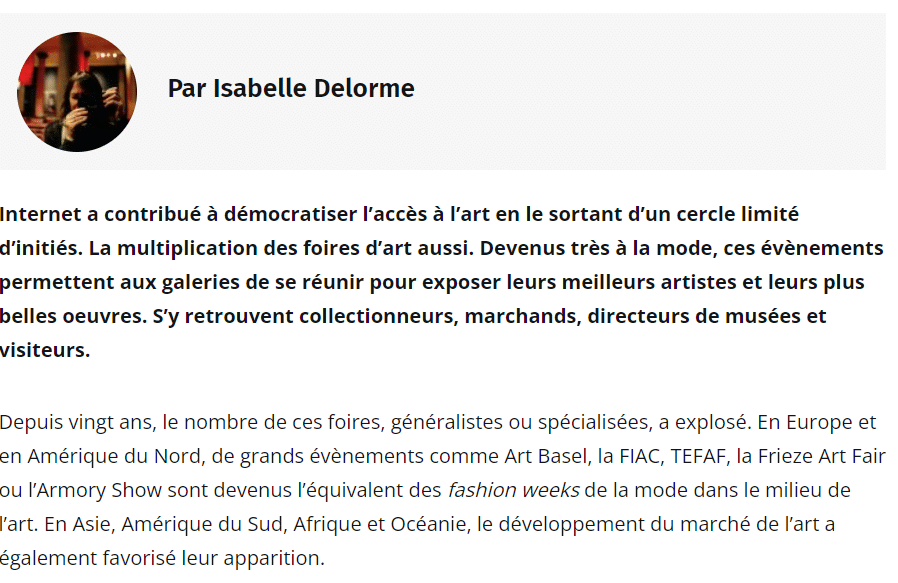 Culturez-vous – 3 October 2019 by Antoine Vitek
Les foires d'art : à quoi servent-elles et comment les trouver?
Paris, Londres, New York, Madrid, Cologne, Bâle… Toutes les grandes villes organisent désormais des foires d'art. Des rendez-vous devenus des incontournables pour les collectionneurs comme pour les admirateurs qui peuvent y trouver des œuvres uniques sur le marché…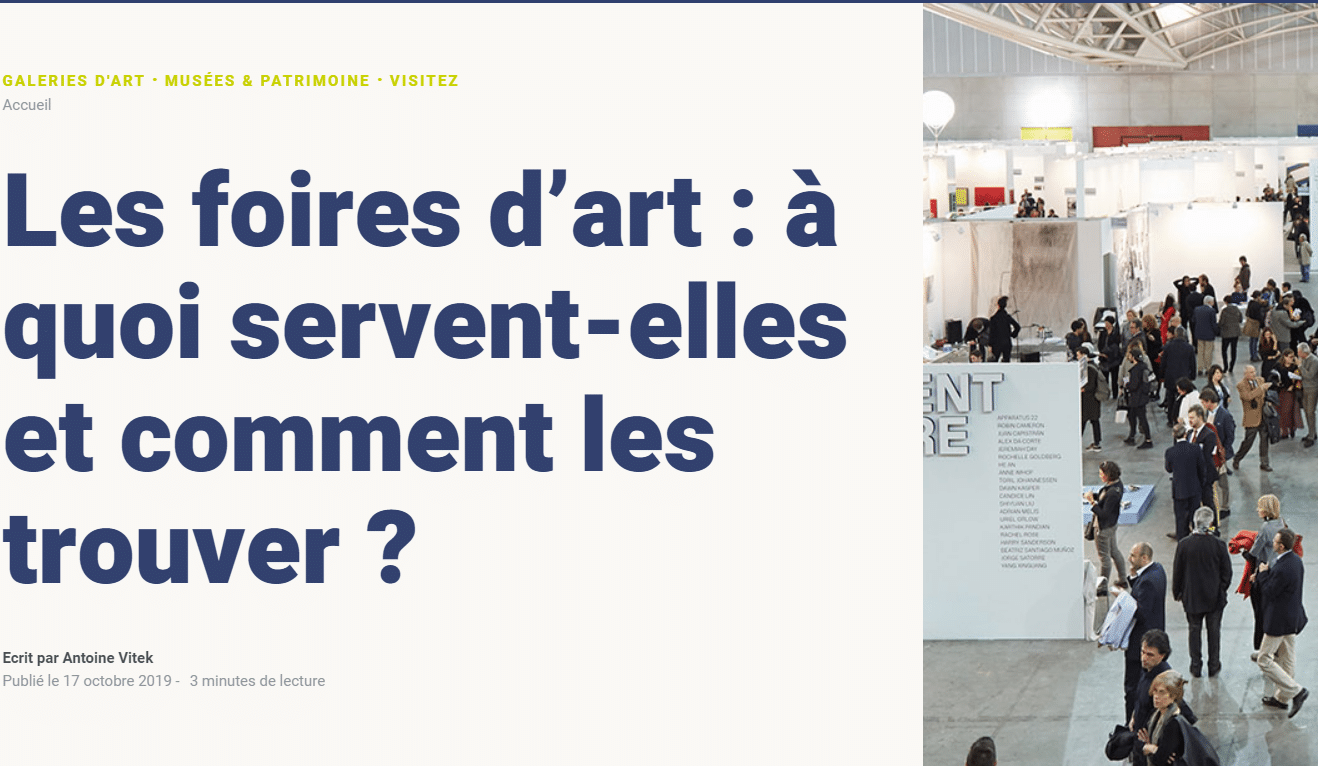 ARTE FUSE – 2 October 2019
How Magazines Help Keep the Art Fair Culture Alive
Art fairs are fun-filled events with lots of beautiful masterpieces being shown on display. Moreover, it's not just about viewing the artworks by various artists. You also get to see people from all walks of life and learn about their trades…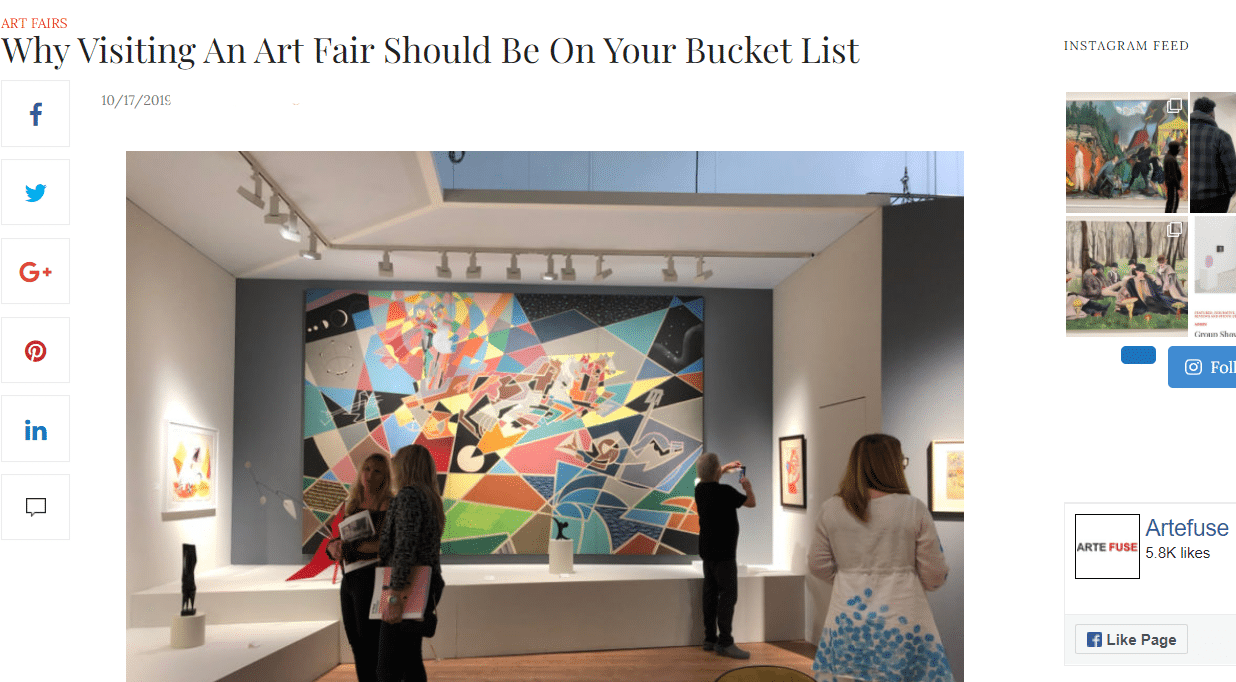 Petit Bulletin – 19 September 2019
Les Foires d'Art aujourd'hui
Vous aimez l'art et souhaitez suivre l'actualité culturelle ? Cet article décrypte pour vous quelles sont aujourd'hui les foires d'art majeures, le calendrier des foires en France et dans le monde et pourquoi il est enrichissant d'y participer…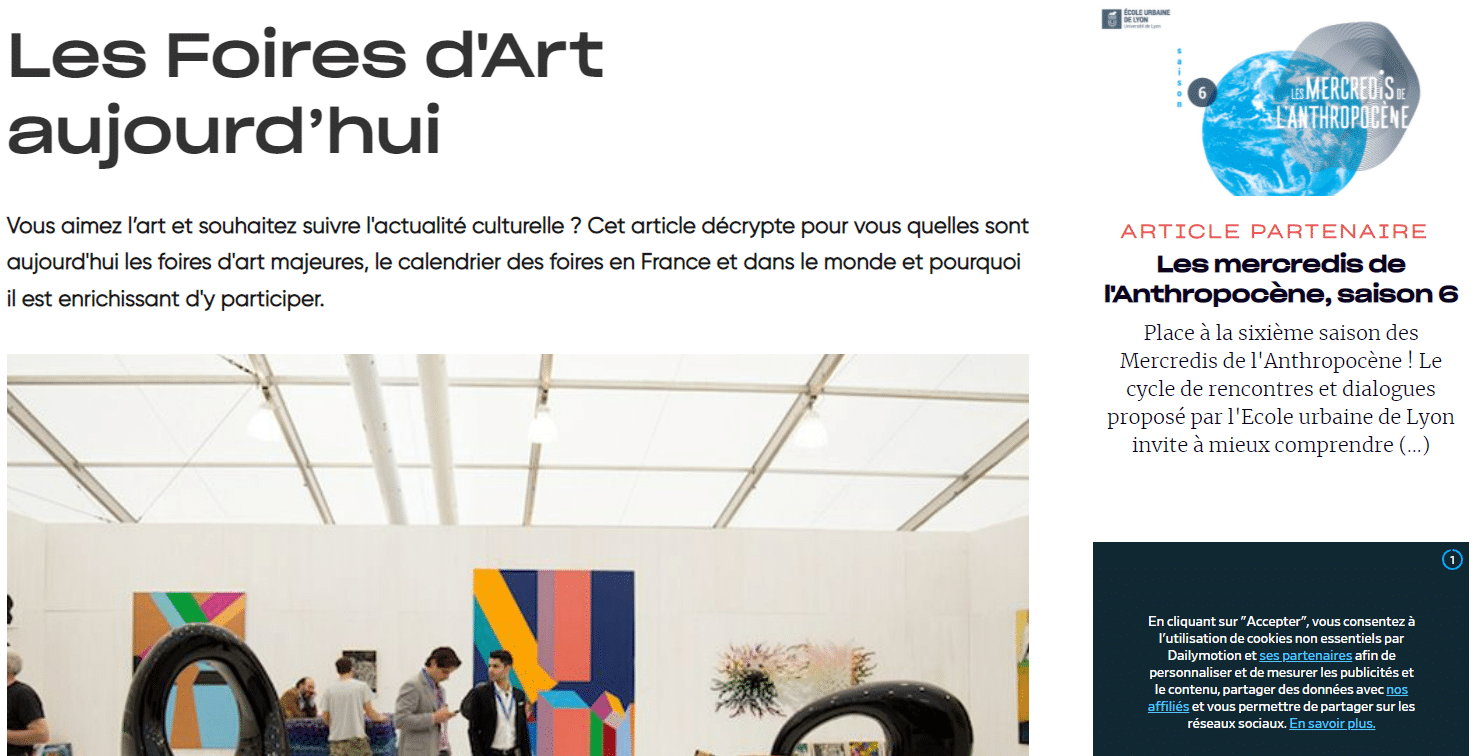 Our calendar lists about 400 art fairs & online viewing rooms by chronological order.
Our map lists all the international fairs.
You can see at a glance all art fairs taking place all over the world.