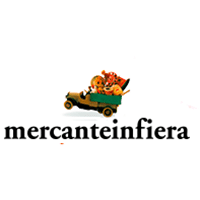 Mercanteinfiera is one Italy's biggest fairs where visitors can admire and purchase antiques, fine artwork and design pieces from all over Europe. There are 2 shows a year, one in spring and the other in autumn. With around 1,000 exhibitors, Mercanteinfiera showcases an almost limitless range of items available for collectors, dealers, interior designers and the general public to buy. Furniture, jewellery, architectural selvage, mirrors, lighting, vehicles, caprets, vintage clothing and paintings are just a few of the kind of pieces that are bought and sold at this exciting fair. Annually 60,000 visitors attend Mercanteinfiera and many take home unique items at bargain prices. The event is also the place to keep up with new market trends, to learn about changing tastes and spend time with likeminded individuals.
Mercanteinfiera Autumn 2021
Location
Fiere di Parma
Viale delle Esposizioni, 393 A
Parma, 43126
Italy
Opening hours
2-10 October: 10am – 7pm
Dealers' days: 30 Sept. – 1 Oct.
Entrance Fee
General Admission: €10
Reduced Rate: €8
Children under 10: Free
Mediums
Painting
Furniture
Decorative Art
Mercanteinfiera Spring 2022
Location
Fiere di Parma
Viale delle Esposizioni, 393 A
Parma, 43126
Italy
Entrance Fee
General Admission: €10
Reduced Rate: €8
Children under 10: Free