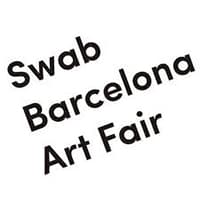 Swab Barcelona Art Fair was founded in 2006 to meet the need of Joaquín Díez-Cascón, a collector who wanted to marry his passion for contemporary art with his love of Barcelona. Thus, the show aims to support young artists and emerging talent while bringing the most innovative works to the general public. With 60 international galleries exhibiting here, all kinds of collectors gather from over the world. Prestigious Swab Awards are won by the fair's best gallery and best emerging artist, and a child-friendly project encourages children to get creative. Additionally, alongside the exhibition itself, there is an interesting programme of activities and talks. Swab, which attracts around 20,000 visitors annually, takes place at the Pavellon Italiano in fall. Its 2023 edition will host galleries and project spaces selected by the committee members (Omar Lopez-Chahoud, Jérôme Pantalacci, Isabel Natalia Castilla, Domenico de Chirico, José Luís Lorenzo, Marie Elena Angulo and Jesper Stieler) who will present the most innovative proposals of the international art scene.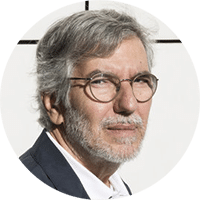 Joaquín Diez-Cascón shares his views!
Fair Director
Location
Fira de Barcelona
Avinguda de la Reina Maria Cristina
08004 Barcelona
Spain
Entrance Fee
Swab Day: €12
Swab Pass 3 days: €30
Reduced Entrance: €8
Children Under 14: FREE
Friends Swab: €100
Mediums
Paintings
Performances
Sculptures…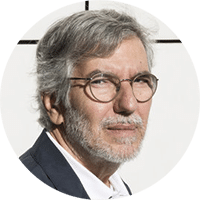 Joaquín Diez-Cascón
Fair Director
What would you say is the DNA of Swab Barcelona?
Swab defines itself as a specialized human scale fair, giving priority to the quality of the artistic programme and the proximity of the project to the public.
What type of galleries are chosen to exhibit, and why?
In Swab Barcelona you will find established or young galleries with emerging artists. At Swab Barcelona we aim to bring together a representative sample of the emerging talent that is defining the future of the art market.
What is the price range of pieces? Who is the average buyer?
The price range of the works sold in Swab goes from 200€ to 20.000€, always trying to be an accessible art for all kind of public. Our main collectors are from 35 to 80 years old, mainly interested in art, gastronomy, quality, luxury, family, entrepreneurship and social relations. We are also encouraging new collecting among young adults who are starting out for the first time.
"At Swab Barcelona we aim to bring together a representative sample of the emerging talent that is defining the future of the art market."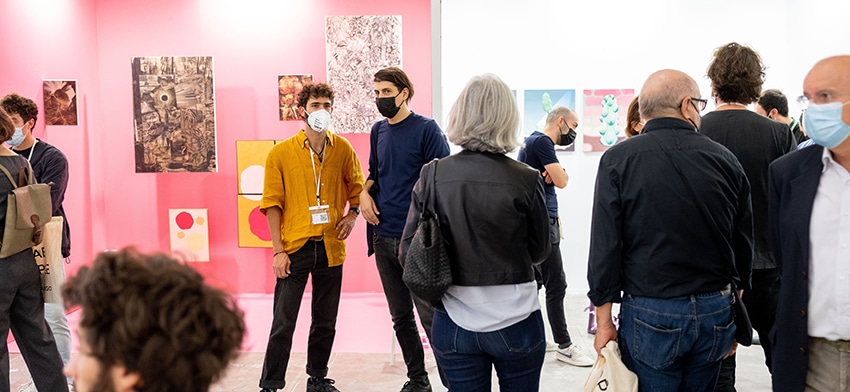 Who is the typical attendee of Swab Barcelona?
We have three target groups, one of them bein the art explorers which are from 25-35 years old who are student or young professional of liberal and creative careers.
What strategy – physical as digital – will you adopt in medium to long term?
During the year of the pandemic we created a video game with the fair in 3D, having Artland as our main ally. Since then, during each edition we create a hybrid version of the fair with the on-site format and a 3D platform version provided by Artland. We also count with a digital marketing strategy specially focused in social media.
What are two other art fairs you would suggest?