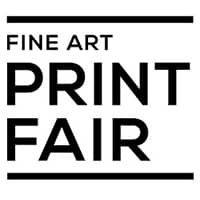 The IFPDA Print Fair is the largest international art fair dedicated to prints and printmaking, encompassing periods and styles from old masters to contemporary. Spanning 550 years of printmaking, it is a must-see destination for collectors and curators and offers works from both emerging and established artists. The fair takes place annually in New York City in October. Proceeds from the IFPDA Print Fair benefit the IFPDA Foundation, which provides direct funding for museums and other nonprofits through grants for curatorial internships, exhibitions, research, educational programs, and scholarly publications.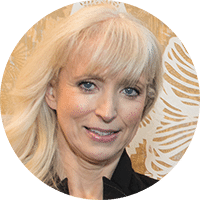 Jenny Gibbs shares her views!
Executive Director
Location
River Pavilion Javits Center
11 Avenue at 35th Street
New York, NY 10001
United States
Entrance Fee
Opening Night: $100
Young Collectors Cocktail: $35
General Admission: $25
Students/ Seniors: $15
Art Periods
Antique
Modern
Contemporary

Insights IFPDA Print Fair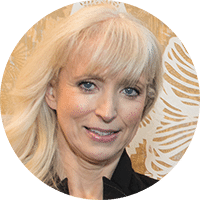 Jenny Gibbs
Executive Director
What would you say is the DNA of IFPDA Print Fair?
For going on 30 years the IFPDA Print Fair continues to be the largest international gathering of print publishers, galleries, curators, and collectors bringing together nearly 600 years of art history through the medium of printmaking. We're known for presenting rare and exceptional prints from old master to just off the press — from Durer to KAWS — in a way that no other art fair does.
What type of galleries are chosen to exhibit, and why?
Participation in the IFPDA Print Fair is exclusive to the international membership of the IFPDA and a select handful of invitational exhibitors in 2022. Vetting to become a member of the IFPDA is rigorous and limited to print publishers and galleries which represent the highest level of quality, value, professionalism, and ethics. The galleries and publishers of the IFPDA represent the best from 17 countries around the world.
What is the price range of pieces? Who is the average buyer?
One of the things visitors love about the IFPDA Print Fair is the incredible range of prices from a few hundred dollars for new work by an emerging artist or an impression by an old master with many editions to a few million dollars for incredibly rare works. It would be hard to say who the average buyer is because of this range. We always have many curators at the fair looking for new acquisitions, major collectors (some of whom are also artists — Jeff Koons collects old master prints, for example), and also artists, printmakers, and students who might be buying their first work of art.
"We're known for presenting rare and exceptional prints from old master to just off the press, in a way that no other art fair does."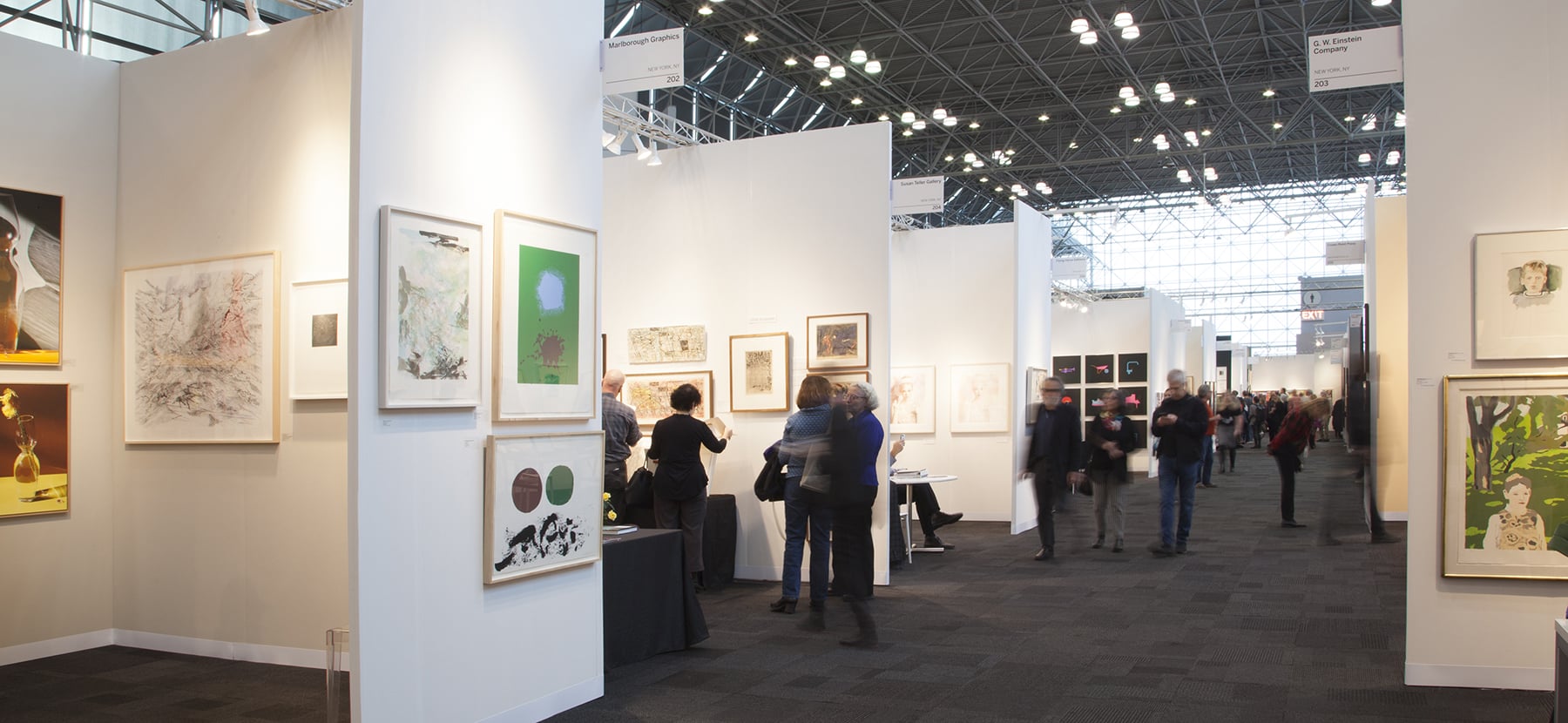 IFPDA Print Fair © Krakow Witkins Gallery
Who is the typical attendee of IFPDA Print Fair?
The IFPDA Print Fair draws a fascinating cross-section of both established and aspiring collectors, curators, artists, and printmakers.
What strategy – physical as digital – will you adopt in medium to long term?
One of the things we learned during the many months when we were exclusively online is that the audience for the print fair and our programming is very international. We had thousands of watchers for our online Print Month programming from around the globe. To serve those people, we are continuing to offer the first three weeks of Print Month (October) online with the culminating week of programming in person at the Javits Center in New York and around the city with The Metropolitan Museum of Art and our other cultural partners.
What are two other art fairs you would suggest?
As the only other New York art fair with its exhibitors drawn from a rigorously vetted membership (and with whom we share many members) we think of the ADAA's Art Show as almost like family. It's such a strong group of dealers and they always bring their A game to the Park Avenue Armory, our old home.
If I had to pick just one other fair it would be Art Basel and Art Basel Miami Beach. Their editions section has in recent years been comprised entirely of IFPDA Members and so, of course, it is excellent!