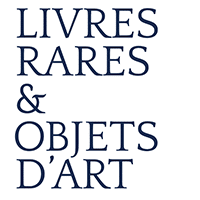 Salon International du Livre Rare
The Salon International du Livre Rare et de l'Objet d'Art offers rare and antique books along with unusual decorative items to collectors and dealers. The event began in 1984 as an ancient book fair, created by the Syndicat national de la Librairie Ancienne et Moderne (SLAM), and in recent years joined together with the Objet d'art fair. Today this Parisian art fair brings together a mix of beautiful prints, antique manuscripts, original letters, etchings, fashion illustrations, watercolours and vintage posters as well as ornamental artefacts. Approximately 150 sellers bring their exhibits to the show where visitors can examine the unusual selection and purchase what's on offer. This art fair offers the opportunity to view rare and sought-after books and one-off items of interest.
Due to the coronavirus crisis, The Salon International du Livre Rare has been postponed until 4-6 September 2020.
Location
Grand Palais
Avenue Winston Churchill
75008 Paris
France
Opening hours
3 September: 5pm – 10pm
(Vernissage By Invitation Only)
4-6 September: 11am – 8pm
Entrance Fee
General Admission: €10
Children Under 18, Students: Free
Amis du Louvre/ BNF, Booksellersaffiliated with the ILAB…: Free
Art Periods
Antique
Modern
Contemporary