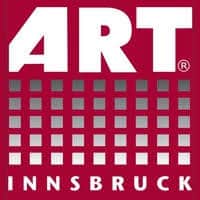 Called "editions of art" when it has first been launched in 1997, ART Innsbruck took its definitive name the year after. The ART Innsbruck – international art fair for contemporary art has established itself in it's 25 years of history as a real brand and stands unmistakable for quality and variety. Presented is international fine art of the 19th, 20th and 21st century – as unique pieces and/or limited editions – paintings, works on paper, multiples, original graphics, sculptures, objects/installations, artist books, photography, new media and other precious objects and art projects. The ART Innsbruck is an outstanding opportunity to connect regional and international with galleries, artists and interested people, especially collectors and art lovers. Almost 20,000 enthusiastic visitors come every year to admire and purchase the exciting artworks exhibited at the fair and enjoy a nice and inspiriting moment at ART Innsbruck.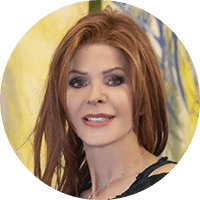 Johanna Penz shares her views!
Fair Director & CEO
Location
Olympiaworld Innsbruck
Olympiahalle
Olympiastraße 10
A – 6020 Innsbruck
Austria
Entrance Fee
Opening: €50
Day Ticket: €14
Partnerticket: €26 (for 2 people)
Two-Day-Ticket: €26
Children Under 12: Free
Mediums
Unique pieces and/or editions
Paintings
Works on paper
Sculptures
Objects/installations
Photography
Art Periods
Contemporary Art
Pop Art
Classical Modernism
& other currents of the 19th – 21st centuries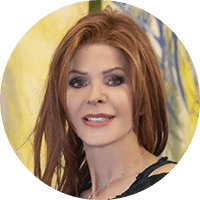 Johanna Penz
Fair Director & CEO
What would you say is the DNA of ART Innsbruck?
At ART Innsbruck, we combine diversity with internationality and have offered our audience a high-quality yet unpretentious approach to contemporary art since the very beginning. The founding concept of ART Innsbruck 25 years ago was: "Art for beginners (new collectors) and experienced collectors", in other words to pick up people where they are and to introduce them to the touching and fascinating world of international contemporary art. It is precisely this interplay between world-renowned artists and young, up-coming talents that has been spontaneously embraced by our visitors, inspires them in the long term, and has been the reason for ART Innsbruck's many years of continuing success. Another important aspect in the basic program of the ART Innsbruck is its internationality that fertilizes the regional and Austrian art scene. More than half of the exhibiting galleries and art dealers come from other European countries and from overseas and, in combination with the resident art offerings, form a sparkling symbiosis.
What type of galleries are chosen to exhibit, and why?
The major part of the admitted exhibitors are galleries and art dealers of contemporary fine art. This includes both the dazzling era of the 19th century as well as the period up to the 21st century, with programs from 1960 to the present forming the main part of the fair's program. An important criterion for admission is a gallery program that is built up in a sustainable manner, enabling collectors and art lovers to trace the path and artistic development of their admired artists. In modern terms, this could be manifested in the sense of a "block chain". It is also important to present young art and to highlight new developments and trends on the international art scene in the annual program.
What is the price range of pieces? Who is the average buyer?
The price range of the artworks shown at ART Innsbruck starts from graphic edition objects and multiples or exhibits by young artists around € 500 and reaches renowned classics of modernism and pop art around € 1.5 million. I would not want to define an average buyer, as our audience is very diverse. We see young people with smaller budgets buying art in entry-level price ranges, as well as financially extremely potent people of the high-end segment.
"We have offered our audience a high-quality yet unpretentious approach to contemporary art since the very beginning. "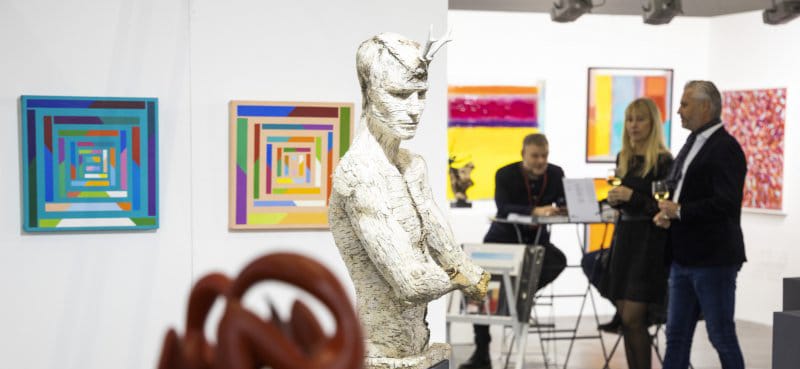 ART Innsbruck © Szenebilder
Who is the typical attendee of ART Innsbruck?
I cannot identify THE typical visitor. Our buying public is a broad spectrum of art lovers – young people, employees with average incomes and the well-off middle class, as well as first-class entrepreneurs and wealthy private collectors or museums and institutions.
What strategy – physical as digital – will you adopt in medium to long term?
"Art is allowed to do anything but standing still and boring people", this is our credo in the future too. The ART Innsbruck manages to reinvent itself again and again. Right from the beginning, we have been eager to offer our audience an exciting mix of exhibitors every year, always maintaining the well-known high standards of previous years, and to present complementary inspiring specials and special shows. There is going to be a new and trend-setting virtual extension of the ART Innsbruck available all year round between the fairs, and after evaluation of the initiatives shown so far on the international art market, this is going to be an exciting virtual accompaniment of the art fairs in order to address and attract even more a younger target group.
What are two other art fairs you would suggest?