President of Applicat-Prazan
The EU directive on increasing import VAT to 20%
Pauline Loeb invites Franck Prazan, art dealer and president of Applicat Prazan, who seats to the selection committee of Art Basel, to talk about the European directive which implies an increase of the import VAT to 20%.
Pauline Loeb
Good morning, Frank.
Franck Prazan
Good morning, Pauline. How are?
Pauline Loeb
I'm good. Thank you. Thank you for joining me. So, Frank Prazan, you are an art dealer, a renowned art dealer that has been working in the art market for over 30 years. You were managing director of Christies France. You were member of the trustees at. If you actually you currently sit as in the selection committee of Art Basel and of course you run your two galleries in Paris. So, Frank, I've invited you today to talk about this European law that will increase the import VAT rates for works of art from 5.5% to 20% To 20%. And this law was adopted last April by all the the Member States, including France. So maybe to put things in context, you could say a few words about the current art market in France, which is doing very well.
You have the floor.
Franck Prazan
So it's a bit more complicated than this because fortunately it is not a law yet, it's what we call a directive. It's a regulation which has been adopted as all tax issues at the unanimity of all the 27 state members by the European Council, it covers a very wide range of goods. So it's a major, major issue. Among which the art market is of course involved, but for a tiny part of it, although for us it's actually a crucial, crucial, crucial issue.
It's not yet a law, because the various 27 state members now are in the process of translating that direct deal into their local legislation, I will come back very briefly to what it says. But as far as France is concerned, yes, it's actually highly important not only for the art market in France, but it's also important for the art market in Europe and beyond, because France nowadays, ever since Great Britain has left the European Union, France now should represent some 50% of all art transactions within the European Union. And if that legislation was to be translated as is, then it would impact a tremendous amount of the art market, not only in France but all over all over Europe.
What it says actually is that first of all, I should remind that we are adopting peculiar way of calculating V8. Ever since the previous directive had been taken the 7th one and the 6th one previously. And we pay the 80% on our margin. So I will not get that much into details, but what it says, what it says is that the 80% that we pay upon importation of the work of art coming from outside the European Union or what we pay to a living artist, we do not recuperate. It is part of our costs and as a result, when we we sell those works of art to our clients, we don't charge the 80% on top of the selling price, we pay the 80% within our margin, which in effect doesn't change anything because it's actually a tax on added value.
Now what the directive says in effect. Not getting into too much details and rates and amounts but it says that this margin scheme in the end will not be possible anymore, although it still exists and as a result we would have to charge 20% on top of all of our sales for works of art purchased from leading artists. Or for works of art coming from outside the European Union, and a lot of works are coming from outside the European Union, for one reason which is obvious. This is the place in France, the entry port, the most important one within the European Union.
Pauline Loeb
Sure. And so do you think it could affect in the long term, the French art market, maybe as Brexit has affected the British art market, or do you think it's just collectors and buyers ?
Franck Prazan
Well, what this directive is proposing to install is to reinstall the former predominance of the British art market because building boundaries completely artificial, I mean outside the physical boundaries of the European Union, we will have as an immediate effect. As far as work coming from other countries like, I don't know Asia, from the Middle East, from of course, America, all these works will now be sold not from France but in the UK.
If you take for example France, not only is a very active art market, but it it is also the former most important art market in the world and I mean, until I would say the early 60s, half of the entire worldwide market was endeavoured in France. So that means that at some point all the great artists who had worked during the 20th century have had as a main market export markets. The impression is the surrealist, the abstract expression is centres have sold their works of art after or before the Second World War to a tremendous extend in the US, and nowadays that the, you know, French market is getting stronger and stronger. Some of those works are meant to return to where they initially belong. And what that legislation would produce as a result is that those works which are meant to enrich our. That's because most to the contrary to many other goods, a country gets richer when importing works of art and gets poorer when exporting works of art. So as a result, what we are saying to the rest of the world is that please do not send those works to us because we don't want us, we don't want to deal with us. Do that where they are in the US or send them to. London or directly to Asia, but here in Europe we don't want them. We are not interested.
Pauline Loeb
Is that what you meant when you you wrote in in the newsletter that this directive could be a fatal attack on the cultural exception on which France is so proud of ? Is it what you meant?
Franck Prazan
Absolutely. I explained what the problem could be for artists who passed away, and now that we're very active in the past but take, for example, a living artist. And take, for example, a leading artist whose studio is mainly located outside the European Union. A leading artist such as, for instance. I don't know. We could take the example of Hugo Rondinone for instance. He works in America. His works of art are sold worldwide through networks of important galleries. The prices of what he sells to the public are meant to be globally the same all around the world. The legislation would come into effect. Let's say that Hugo now sells a piece at €100 to take a figure. Nowadays, when importing these works of art within from. The galleries in charge can easily charge 150€. To take another example because all the other dealers from the network will make sure that the prices would be 150€. Now if that legislation comes into effect. The gallerist, which is representing Hugo Rondinone, will have to charge 180€ instead of 150€. Same thing if we are not talking about leaving artists working within the European Union. The prices, which used to be 150€, would have to be 180€ now so that inflation, which is not reflecting any sort of demand, will be the results of a process of a process which in the end will cause a. Well, a disaster. The end of probably the expansion of a newly recovered country in the art market, such as France.
Pauline Loeb
And don't you think that if it goes at the final point, it could throw the door wide open to let's say an offshore art market ?
Franck Prazan
Well, offshore, I don't know what does that mean. Works of art are mobile, they can be proposed wherever. London, for instance, is a is an offshore, a pure offshore market. Not saying that it has nothing to do with the meaning we usually intend by offshore, but because it's a place where most of the buyers buy from, but do not actually reside where they where, thereby either at auction or in private works are proposed there for historical reasons, because the two global auction houses you know historically are British and then they go from that point on to the rest of the world. So the effect would immediately, as far as the secondary market is concerned, be that you know the the the gains that we have obtained since. Well, 2016 and onwards and actually more recently ever since Brexit came into effect. So the immediate result would be to come back to a situation where we would have everything to lose. We as a market.
Pauline Loeb
We won't be competitive anymore.
Franck Prazan
We would lose our competitivity and we would lose something that I think in France has a tremendous importance, which is our cultural exception. And that is the reason why ever since we've started this process of understanding what the outcome would be for the market, all of us auction houses, gallerists, art dealers, advisers and then the, the, the, the, the upmarket as a whole. Like taking into account the outcome for the Framers, the restorers, the transporters and everything. Ever since we took the consequences into account and we have started the process of, you know, explaining to the local authorities what the outcome would be, I have to admit that the understanding, the listening and the, the willingness to find a solution has been. Extremely good so far.
Pauline Loeb
That's good news.
Franck Prazan
Well, let's wait and see. France now has to translate this directive into its positive local law. That would probably take place at the end of this year. And so then we have to be very cautious and make sure that you know beyond the words. Welcome the solutions.
Pauline Loeb
OK. Thank you very much, Frank. Let's wait and see.
Franck Prazan
Be very well. Have a nice day.
More videos
In Conversation With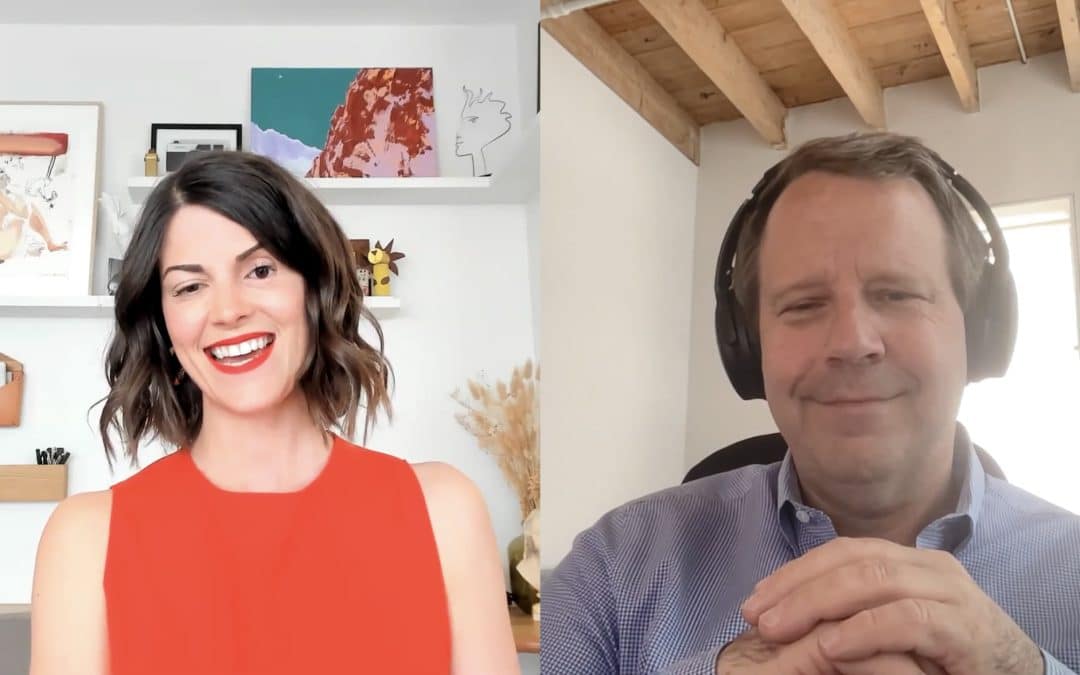 Chris VroomFounder of Valence, ArtSpace, Artadia, etc.Web3, blockchain & the art marketPauline Loeb invites New York based serial entrepreneur Chris Vroom to talk about his newest company Valence, the blockchain technology and how it can bring more transparency in...