The booming art market in Los Angeles
Pauline Loeb-Obrenan invites Sean Kelly to talk about the booming art market in Los Angeles where he opened in 2022 a second space, after having run an iconic art gallery in New York for more than 30 years.
Pauline Loeb:
Hi everyone, this is Pauline Loeb from artfairmag, and today I've invited Sean Kelly, an iconic art dealer to talk about the booming art market in Los Angeles. Good morning, Sean.
Sean Kelly:
Good morning, how are you?
Pauline Loeb:
Good, good, thank you. So, Sean Kelly you have a highly regarded gallery based in New York and established more than 30 years ago. But last September, you decided to go west and open a new space in Los Angeles. So, why this choice?
Sean Kelly:
You know, I've been visiting LA for over four decades. It's always been somewhere that I've found really fascinating, especially initially in terms of the artists who were there and the teaching practice in LA, I think has been really, really seminal and important. Everybody always said, you know, LA is gonna be the next big place, it's gonna happen. And I've heard that probably five or six times career. But it seemed to me that at this moment that actually has come to fruition and it's all coalesced. So you have really mature and incredible museums, but of course many of them have been there since the 80s. So you have this teaching practice and this tradition in LA of artists being there and a lot of artists being trained and staying in LA. We've always had strong relationships there, very good client relationships, very good institutional relationships, and it seemed like the perfect moment to open a space there. And then there were another couple of factors. One of them is that many of our artists were not represented in LA, but were increasingly being offered representation in LA. And we sort of thought, well, why not do it ourselves? who's been in the business for many years, as has my daughter, really approached us, the directors of the gallery, with the idea of opening in LA and was prepared to take it on and to put together the program and to move there with his family. So that was the kind of final piece of the puzzle, I think, for us, because we felt very secure that if Thomas was gonna this on that we would have a very high degree of security for the artists and continuity, generational continuity in the gallery for the artists. And it just seemed to be like an obvious move at that point. I mean, it was a, you know, as they say, it was a no-brainer.
Pauline Loeb:
And you were talking about the programs and I was curious about them. I guess you have in LA the same DNA that in New York, but the programs may differ and maybe the artists featured differ as well?
Sean Kelly:
Yeah, I mean, I think, you know, we, one of the things that we've done over the, you know, more than three decades that we've been in business is that we have not, we have retained and remain working with many of our artists. So we have great fidelity between the artists we started out the gallery with, most of whom we still now represent. I think one of the things that I've learned about LA over the decades is, you know, people in LA always have a weariness of thinking that New York galleries would come in and they would get secondhand versions of that gallery in LA. So we're very, very conscious of that. It's very important to us that everything that we do in LA is done don't just transfer the DNA from New York to LA, but we actually take that DNA and build upon it, and that LA should have its own artists and have its own identity. And for us, that's very exciting because it's actually the sort of next, you know, the 2.0 version of the gallery in a way, right?
Pauline Loeb:
And you were talking about collectors, but I presume you have a very loyal customer base in New York. So, you said they moved massively during COVID, but who are your clients in Los Angeles? Are they the same profile as the one in New York?
Sean Kelly:
You know, we've been very, very fortunate as a gallery over the decades that we have an incredibly loyal client base and we really value our client base very, very highly. I think it also comes from the kind of, the way that we treat our artists and clients is very respectful. We try and treat people the way we would like to be treated. And I think, you know, when you see all three of those components in one place at one time, you know that the market has matured to a point where I think it really has established itself as being a really powerful, viable international market. And of course, it puts you one step closer to Asia as well. I mean, the gallery in LA and three time difference hours closer to Asia. And of course, that's an incredibly important market that we can already apparel, right? So it just makes a lot of sense for us.
Pauline Loeb:
And finally, do you think the market there is big enough for many actors because other international galleries came to Los Angeles and I've heard that Perotin is going to open a space in Los Angeles too. So are you afraid of the competition or not really?
Sean Kelly:
I just don't see it like that. I don't see it as competition. I see it as validation. I think that if other people are looking at opening there and having a presence there, it's good for everybody. And I don't see it as being competitive. I see it as being and that other people are making also good decisions. And frankly, I think the more concentration, the more focused, the better. I mean, the fact of the matter is that America is a very, very large part of the world art market. And New York is still the largest percentage of that American proportion of the art market. But I think the market is spreading and deepening, and I think LA will assume a very important position within that market base. And I think it makes total sense for people to be there. I don't see it in a competitive way at all. I think it's great. And the more exciting shows that are happening and the more exciting, you know, spaces that are being opened and programs that are being run, I think it's great for everybody. So, you know, I hope that, you know, really important LA galleries who are very well established, like Sean Reagan, welcome other galleries into LA because they're the heartbeat. We're coming into their community. I hope they'll welcome us into their community. That's certainly been the case so far. And we'll contribute to that community and actually make it richer and deeper and better.
Pauline Loeb:
with other artists or not?
Sean Kelly:
I think to work with. And the truth of the matter is that if you have the kind of program that many of these galleries have that we have, you can sell the work all over the world. So, you know, the show may be specific to LA, but it doesn't mean that everything stays in LA or that you're only selling to LA. You know, we're selling all over the world. So, you know, I think it's very attractive to our artists. You know, a lot of them love to go to LA and spend time there. year, right? So it works for everybody.
Pauline Loeb:
Thank you so much Sean Kelly. It was super clear and interesting. And thank you for offering me your 10 minutes.
Sean Kelly:
You're very welcome. It's always a pleasure.
Pauline Loeb:
Okay, I wish you a good day.
Sean Kelly:
Nice to see you. Take care.
More videos
In Conversation With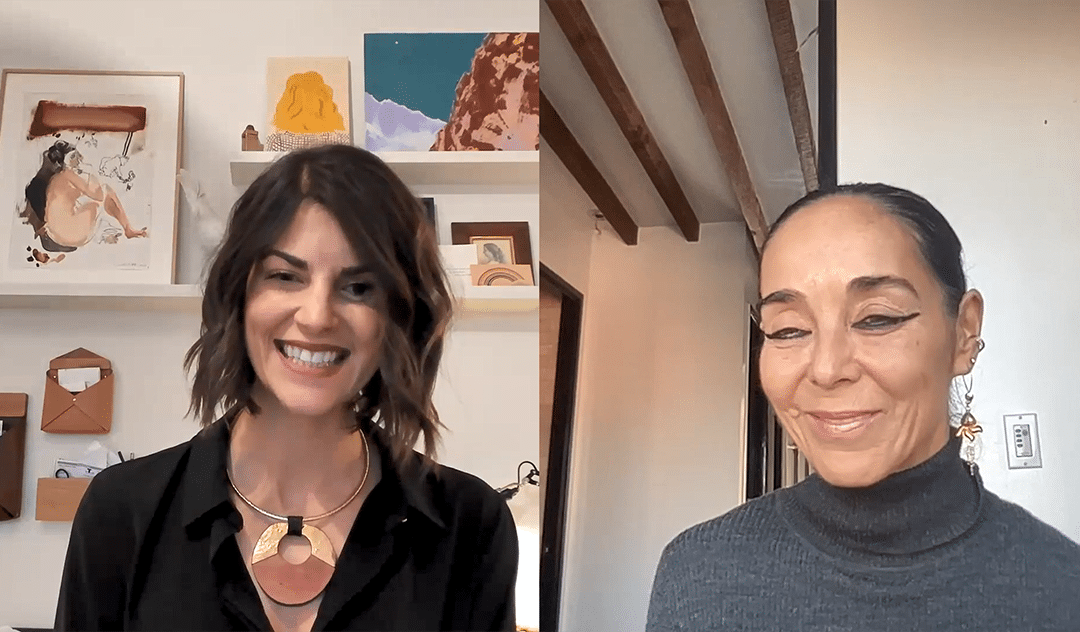 Shirin Neshat Photographer & video artist'Issue 16' magazine by Der GreidPauline Loeb invites Shirin Neshat, the world reknowned Iranian photographer and video artist based in New York, to talk about the magazine she curated for Der Greif, 'Issue 16', inspired by...