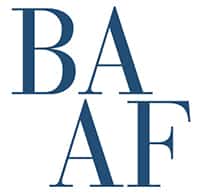 Brussels Ancient Art Fair
Sadly, the Brussels Ancient Art Fair is not going ahead. No more edition is planned.
The Brussels Ancient Art Fair offers everyone the opportunity to acquire Classical, Egyptian, Near Eastern antiquities. BAAF thus brings together serious collectors, passionate dealers and lovers of ancient art. For example, the host galleries features paintings, sculptures, masks and potteries, from affordable prices to very high ones. Above all, the authenticity and the provenance of the objects are certified by a strict code of ethic. Finally, in the recent years BAAF has joined forces with BRUNEAF to create a spectacular single event known as CULTURES – The World Art Fair. Held in June yearly, the collaboration is very popular. It attracts indeed more than 70 galleries exhibiting art from Africa, Asia and other non-European countries. As a result, it offers attendees a broad scope of art. The fair takes place in the historic Sablon district of Brussels.
Info Brussels Ancient Art Fair
Location
Place du Grand Sablon
1000 Brussels
Belgium
Contact
info@baaf.be
+32(0)475 65 02 85

BAAF – The Brussels Ancient Art Fair – Grand Sablon Brussels