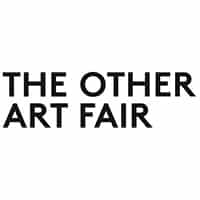 The Other Art Fair Dallas
Dallas is the newest location of the 7 editions of The Other Art Fair, presented by Saatchi Art, in collaboration with BOMBAY SAPPHIRE®. It gather in one thrilling show, 120 emerging artists who showcase cutting-egde pieces at all kind of prices. Visitors and young collectors can view and purchase creative artworks from $150. Founded by Ryan Stanier, The Other Art Fair aims to help undiscovered talents building a name on the international art market, without any intermediate. The artists are most of the time on hand to discuss their work with the curious. A wide fange of mediums are displayed as paintings, sculptures, photographs, 3D printed pieces and art performances.
Due to the spread of coronavirus, the 2020 edition of The Other Art Fair Dallas has been cancelled.
The Other Art Fair Dallas 2021
Location
Dallas Market Hall
2200 N Stemmons Fwy
Dallas, TX 75207
United States
Entrance Fee
Private View: $60
General Admission: $18 ($15 in advance)
Students: $15 ($13.5 in advance)
Seniors: $15 ($13.5 in advance)
Children Under 16: Free
Mediums
Installations
Sculptures
Paintings