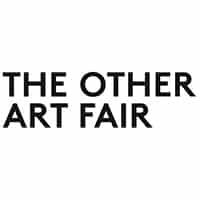 The Other Art Fair Sydney
Created to bring an audience to independent and emerging artists, The Other Art Fair offers a platform for viewing and purchasing contemporary work directly from the artists themselves. The fair is presented by Saatchi Art and has shows in the UK, USA and also in Australia. Since 2012 there has been a show in Sydney, and it offers an immersive experience for art lovers and dealers. With more than 100 artists carefully selected by committee to exhibit, the range of new work on show is diverse, and with prices beginning at just £100, there is something for every budget. The event is the place to discover the stars of tomorrow, and many of the artists are available to meet with visitors.
Due to the spread of coronavirus, the 2020 edition of The Other Art Fair Sydney has been cancelled.
The Other Art Fair Sydney 2021
Location
The Cutaway
1 Merriman St
Barangaroo NSW 2000
Sydney, Australia
Entrance Fee
Opening night ticket: N/A
General Admission: $30
Concessions: $20
Children under 16: Free
Mediums
Painting
Photography
Sculpture

The Other Art Fair Sydney © Art Pharmacy Consulting