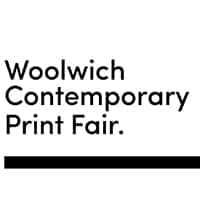 Woolwich Contemporary Print Fair
Woolwich Contemporary Print Fair, together with The Online Edition, is the UK's largest art fair dedicated to contemporary print, showcasing the highest calibre of work every autumn at London's historic Royal Arsenal. WCPF operates a unique model, presenting a curated exhibition of independent artists selected through an international open call by a panel of industry experts, alongside many well-known names, and specialist gallery booths.The architectural and industrial heritage of the exhibition venue is mirrored by the Fair's celebration of traditional techniques and innovative new print approaches, challenging preconceptions about print. The associated programme of demonstrations, tours and webinars, provides an accessible arena for all levels of collector and is available to view online year round.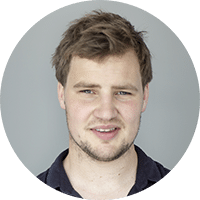 Jack Bullen shares his views!
Founding Director
Woolwich Contemporary Print Fair 2023
Location
Woolwich Works, No. 1 Street
Royal Arsenal, Woolwich
London, SE18 6ST
United Kingdom
Entrance Fee
General Admission £10
Concessions £8
Art Periods
Antique
Modern
Contemporary

Insights Woolwich Contemporary Print Fair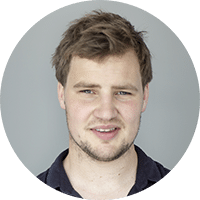 Jack Bullen
Founding Director
What would you say is the DNA of Woolwich Contemporary Print Fair?
Challenging preconceptions of original print by reinterpreting traditional techniques for contemporary audiences through an innovative programme of curated exhibitions, immersive installation & artist projects. A unique model supporting independent artists and specialist galleries side by side.
What type of galleries are chosen to exhibit, and why?
Specialist galleries dealing in the highest calibre of original print alongside a curated exhibition of famous names and c.350 independent artists selected from an international open call by a panel of industry experts.
What is the price range of pieces? Who is the average buyer?
Prices range from £100 to £15,000 with an average sales between £300 and £700 per piece. Our average buyer is an aspirational art collector, an established print collector, generally a professional in their 30s-50s, often setting up a new home so approaching us from a decorative perspective.
"We will fun a hybrid model of physical and digital."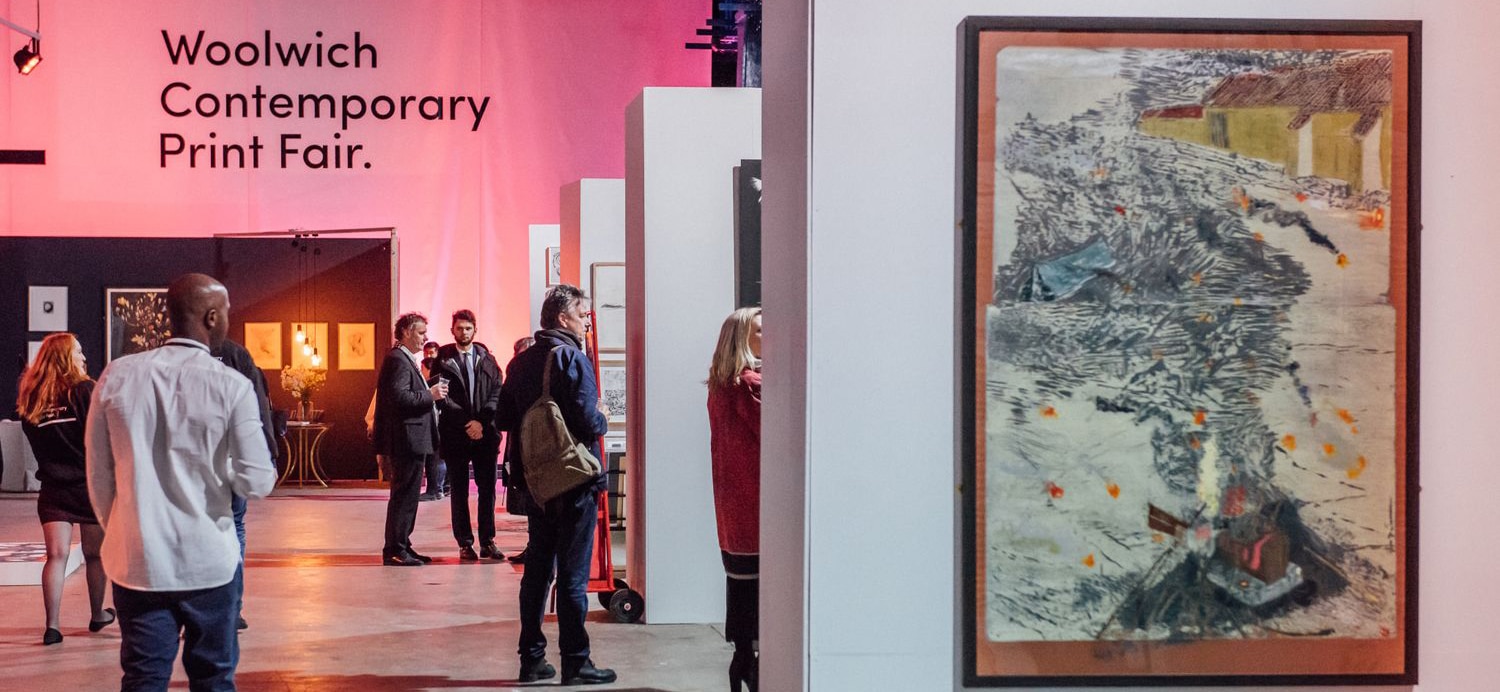 Woolwich Contemporary Print Fair © ArtRabbit
Who is the typical attendee of Woolwich Contemporary Print Fair?
Dynamic, design led 20s-50s engaged with art, aesthetics, interiors and coming to discover the best in original contemporary print in an innovate, interactive and accessible environment. Tendency to enjoy a drink.
What strategy – physical as digital – will you adopt in medium to long term?
We launched 'The Online Edition' in November 2020. Primarily to run in conjunction to compliment the physical event, ultimately due to Covid, as an alternative. This walk-through AR exhibition space took on the visual model of our physical Fair, adopting the unique architectural heritage that makes our venue so unique. It was complimented by list-view viewing rooms to be accessible for all audiences. For 2021 we will fun a hybrid model of physical and digital. In the lead up we are hosting monthly online Pay Day Print Drops thematically curated around print mediums. We will also be hosting satellite physical installations of our large-scale artist projects throughout London.
What are two other art fairs you would suggest?