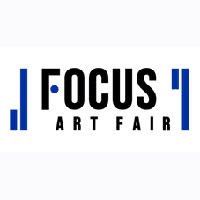 First launched in 2019 in Paris, Focus Art Fair is a new kind of art fair in the European art market, which brings together art lovers and talented artists. It aims to be more than a simple exhibition, but a quality art fair, focusing on the promotion of emerging artists. It was founded by Sungmin Hong and Jungwon Lee, with HongLee Curator, an international art platform that has organised more than 40 art shows worldwide, since 2017. HongLee offers amateurs, institutions and collectors to escort them towards the path of contemporary production which is at the heart of this event. FocusArt Fair is not limited to one annual edition or one city. Indeed, Paris welcomes the 4-day event but so does London, New York or Seoul. Starting with traditional genres such as painting, sculpture, photography, installation, design, from sketches to the art show, the variety of works and the originality of the style of the exhibition will arouse the interest of the viewer.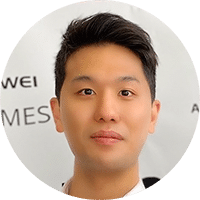 Sungmin Hong shares his views!
Co-Founder & Director
Focus Art Fair New York 2023
Location
Chelsea Industrial
535-549 W 28th St, New York
NY 10001
United States
Mediums
Painting
Photography
Sculpture…
Location
Saatchi Gallery
Duke of York's HQ, King's Rd
London SW3 4RY
United Kingdom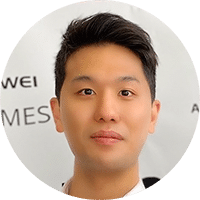 What would you say is the DNA of Focus Art Fair?
Since its conception in 2019, Focus Art Fair has placed great emphasis on constructing a global art community and fostering an ecosystem between artists, art lovers, collectors, and art galleries. Inspired by the concept of a biosphere, Focus Art Fair hopes to further ascertain the nuanced interactions between the digital and the physical by offering the viewer a futuristic art experience through its VR viewing room and NFT marketplace, featuring world-renowned collections such as X8M, Adler, TON Diamonds and Super Chief. Like a biosphere, the event hopes to bring forth to the viewer a condensed view of the future of an artistic renaissance, in which the potential of both technology and art is harnessed to foster unique experiences as never seen before.
What type of galleries are chosen to exhibit, and why?
The distinguishing feature of Focus Art Fair is its annual thematic focus, which sets it apart from other art fairs. This year, the fair's theme is 'coexistence between digital and nature,' and it is taking place on a world tour across New York, Seoul, and London. In selecting galleries to participate, we have moved away from a hierarchical classification system and instead prioritize whether a gallery's theme aligns with that of the Focus Art Fair. Our selection process places greater emphasis on the thematic suitability of the galleries, which we evaluate through a rigorous assessment of their gallery's artistic colors and suitability for the fair's overarching theme.
What is the price range of pieces? Who is the average buyer?
As the organizer of the Focus Fair, I'm pleased to say that the average price range of the artworks exhibited at our fair is between $5,000 and $15,000. We are also proud to operate an art education program that focuses on fostering emerging collectors, which has played a critical role in expanding our collector base. As a result, we have managed to attract a diverse range of buyers to the Focus Fair, including art dealers, international corporations, gallery owners, and art associations. Our main goal is to create an accessible platform that enables emerging artists and collectors to connect with established buyers and to build a vibrant art community that encourages and celebrates creativity and innovation. We believe that by focusing on education, inclusivity, and collaboration, we can create a truly unique art fair that offers something special to everyone involved.
"Since its conception in 2019, Focus Art Fair has placed great emphasis on constructing a global art community and fostering an ecosystem between artists, art lovers, collectors, and art galleries."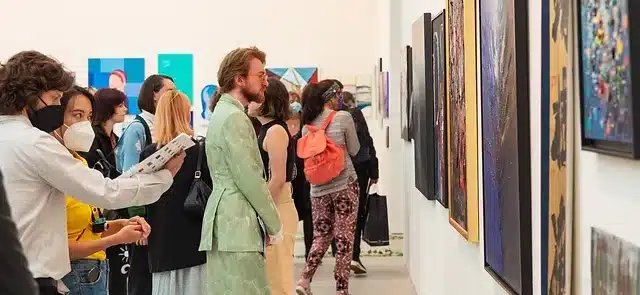 Who is the typical attendee of Focus Art Fair?
At Focus Art Fair, we welcome anyone who has an interest in art, whether it is for personal enjoyment, public consumption, or inspiration. Our primary clients are private collectors, with many being members of our exclusive Focus Club. In addition to collectors, we attract galleries, art auctioneers, large corporations, museum curators, art critics, journalists, influencers, and digital technology companies. We believe that our diverse range of attendees reflects the inclusive and dynamic nature of the art community we aim to foster at Focus Art Fair.
What strategy – physical as digital – will you adopt in medium to long term?
As for our strategy, we will be adopting a hybrid approach that combines digital and physical elements. This will enable us to reach a wider audience while still providing the personal and immersive experience that is so important to the art world. We plan to expand our online presence through virtual exhibitions and online viewing rooms, but also continue to hold physical events that allow visitors to engage with the artworks in person. Our ultimate goal is to create a seamless and integrated experience that offers the best of both worlds for our collectors, visitors, and exhibitors.
What are two other art fairs you would suggest?